I've been catching up with TV series "Chuck" recently and am loving female character of Special Agent Sarah Walker played by Aussie actress Yvonne Strahovski. If you're a gamer you might recognize the name because Yvonne Strahovski also plays (voice and modeled) the character of Miranda Lawson in game "Mass Effect 2".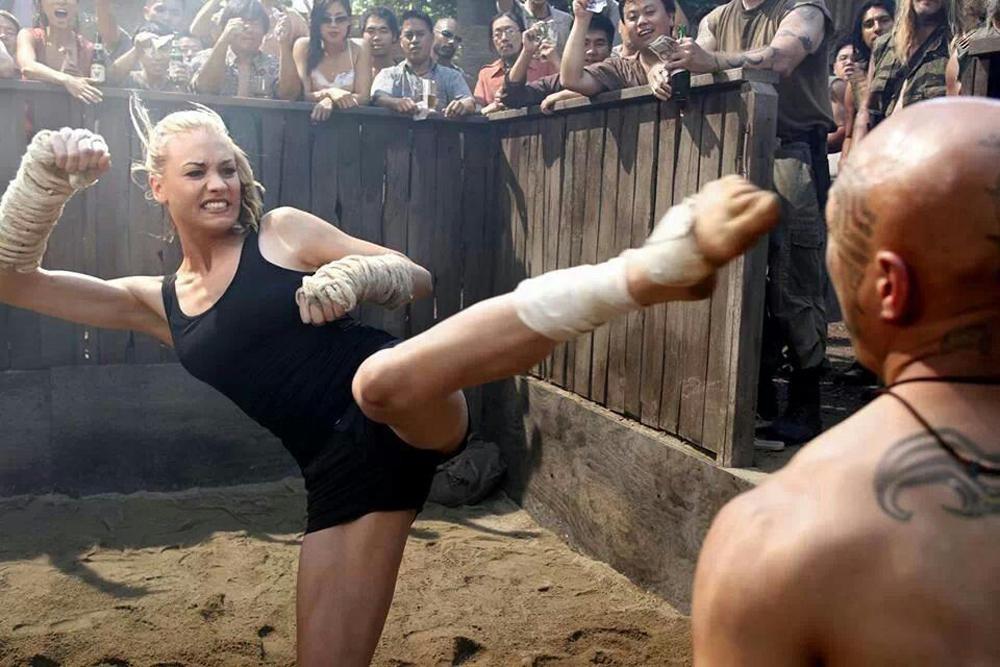 What I love about "Chuck" – at least in the first two seasons – is the gender role reversal of Sarah Walker as the hero, forever rescuing Chuck Bartowski (played by Zachary Levi) from trouble, usually by kicking someones ass. The character of Agent Sarah Walker is offset by the other strong-arm in the team, Colonel John Casey (played superbly by Adam Baldwin), but she's never really shown in a subservient manner, she knows how to get the job done and she does it.
It's not many TV series / movies that do this, majority of the time they fall into the usual gender role types of the male hero rescuing the damsel in distress. Sarah Walker does not break all gender role stereotypes completely, given she's still ultra feminized and sexualized throughout the series. What Agent Sarah Walker does do though is show it's okay to be yourself. Chuck too shows this is the case with his uber geek ways seen as heroic, despite being rescued repeatedly by 'a girl'.
Agent Sarah Walker is a great example of the female hero, if you like that sort of thing, I implore you to check out "Chuck" from NBC.
Other suggestings: Rizzoli & Isles and Warehouse 13.
If you're seeing this at Tumblr and want to comment, head over to GirlyGamer.com.au as they're the only comments I check and respond to xxx.