How to make an ancient tome / book dice tray – A tutorial:
Using the simple Dice Tray we made in a previous tutorial we make an ancient terrible tome to roll your bones in! This is a really simple build that anyone can do and in any style you wish. I made an Arkham theme dice tome, but you can do anything you desire based off this same video tutorial.
You will need some EVA foam / craft foam, supaglue, paints, paint brushes, heat gun / hair dryer, scissors, sharp stanley knife / box cutters and your most important commodity…. time.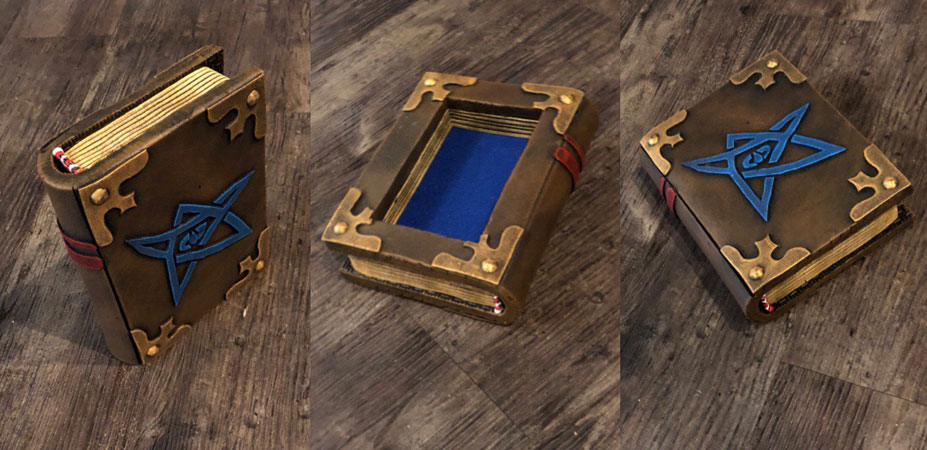 I'm hoping you think this is well worth it, because it looks pretty cool sitting on my game shelf now it's finished. I'd also like to make another, so if you have one you'd like to see me do (with the thinner cover), just hit the comments and let me know.
Hope it's of use fellow tabletop gamers!
Do good things!
Nerfenstein Out!
Hope you found this useful!