It's boxy, but it's good! The Volvo of guns
Who doesn't love the Volvo of guns! The Warhammer 40K Bolt pistol (also known as the Bolter or Bolt gun).
As well as various commissions, I've been working on quite a few foam builds over the last few weeks and this lot was inspired by the chunky Bolter from Warhammer 40K. You may recall I've done Bolt gun inspired props before and a Laspistol prop, but I've come on a bit since then and I'm hoping that shows here.
These props are made completely from foam (rivets aside), making them light for cosplay and cool for display. I decided to do a few different designs on these, rather than 3 of the same build. I actually have a 4th and 5th design, but they're unfinished so I'll keep them for another post 🙂
Right let's take a look at the Bolter pistol trio: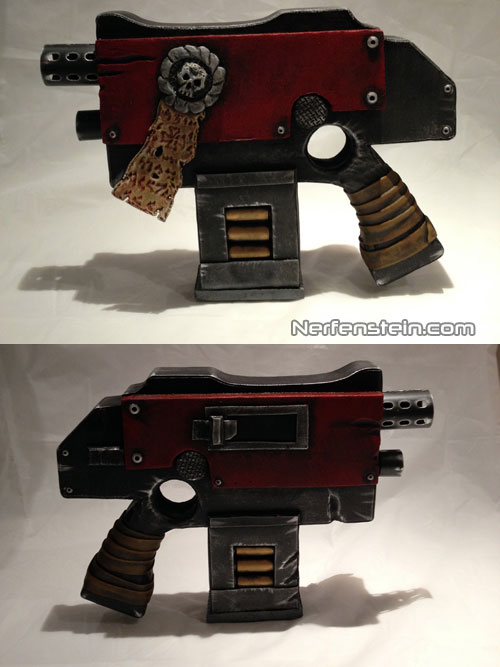 This is inspired by your classic squared off 40K Bolt gun design, with the window magazine (showing the cartridges) and the red plating. This is my favorite Bolter pistol design, I'm not sure why, but it just resonates with me.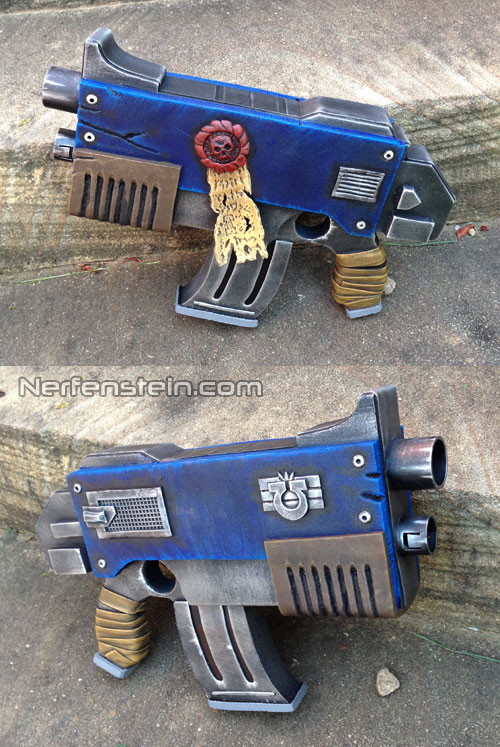 Next up we've got the bulkier blue bad boy Bolter pistol prop. Went with a standard curved magazine design on this one and a rounded grip (the one thing about it I'm not a fan of). I did the paint job on this one a nice deep blue with an edging electric blue dry brush. Also a little battle damage.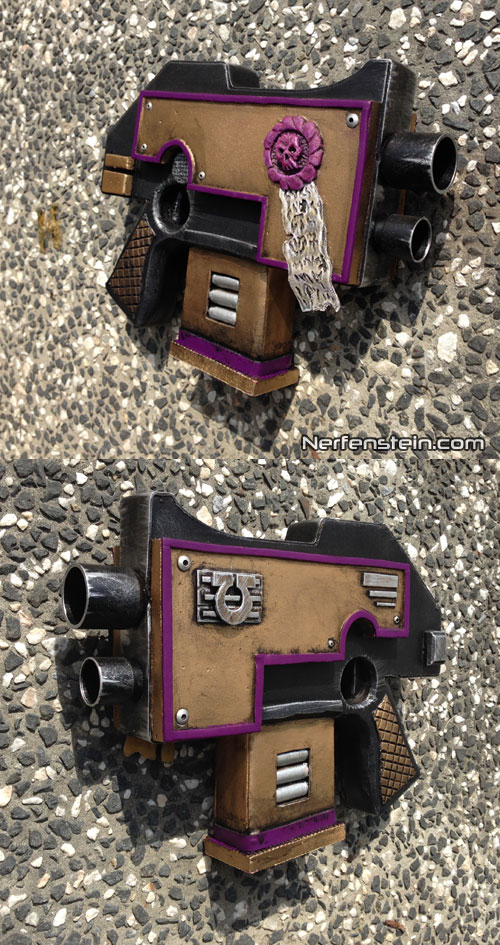 Last but not least we've got the Golden Liche Bolter, named simply for the color scheme of gold and of purple (very imaginative lol). I basically wanted something a little stocky and ornate for this one so added in the raised bordering.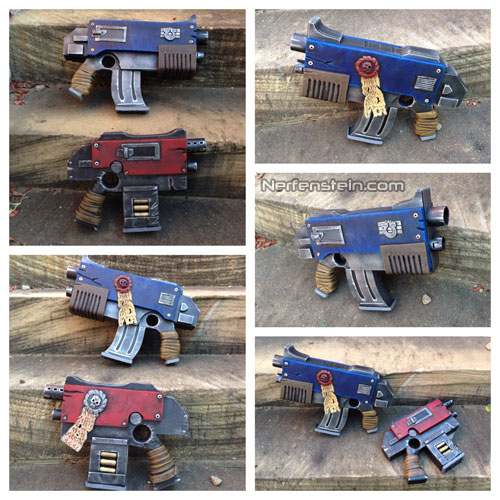 Well that's the trio of Bolter props done! I'll have a few more foam builds for you in the coming weeks as I gear up for an expo I'm doing next month.
Till next time people… what do we say?! ….
DO GOOD THINGS!
———==oOo==———
Originally written for GirlyGamer.com.au home blog of Nerfenstein / GirlyGamer / BoardGameGran. Catch up with me on my Facebook page, or if you Tweet… there's always Twitter and guess what, I actually reply!