Claptrap Nerf Proton, because Borderlands
What's this, another Borderlands Nerf mod? Oh no my friends, this is no ordinary Borderlands Nerf paint job, this is a Claptrap Hyperion model CL4P-TP Nerf mod! Come on, who doesn't love Claptrap, the loveable little robot dude so full of snark in the Borderlands video games. I love Claptrap and I spotted him lurking in the confines of the Nerf Vortex Proton, in much the same way R2D2 was trapped within the Nerf Maverick.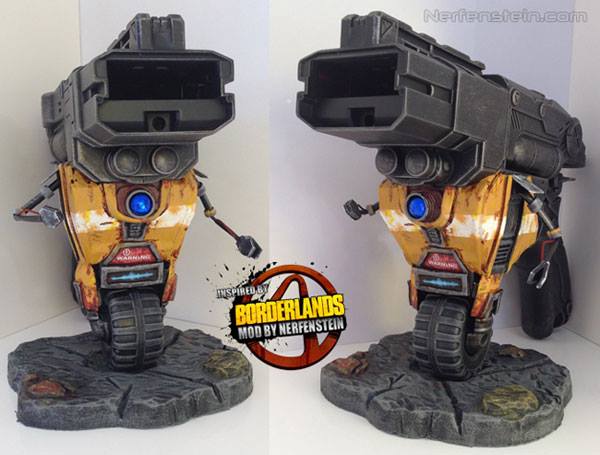 There's something satisfying about bringing out hidden characters within an existing form, even moreso than adding character to an existing form, as with say Scoutimus Prime or any of theMass Effect character Nerf mod builds. Seeing the character already existing in some part and that lightbulb of recognition going off, that's the fun part. I made a little base to go under the wheel just for effect, there's a second part of the stand the grip can sit in so it stays upright for display. As you can see that initial shape of Claptrap is right there in the body of the Proton.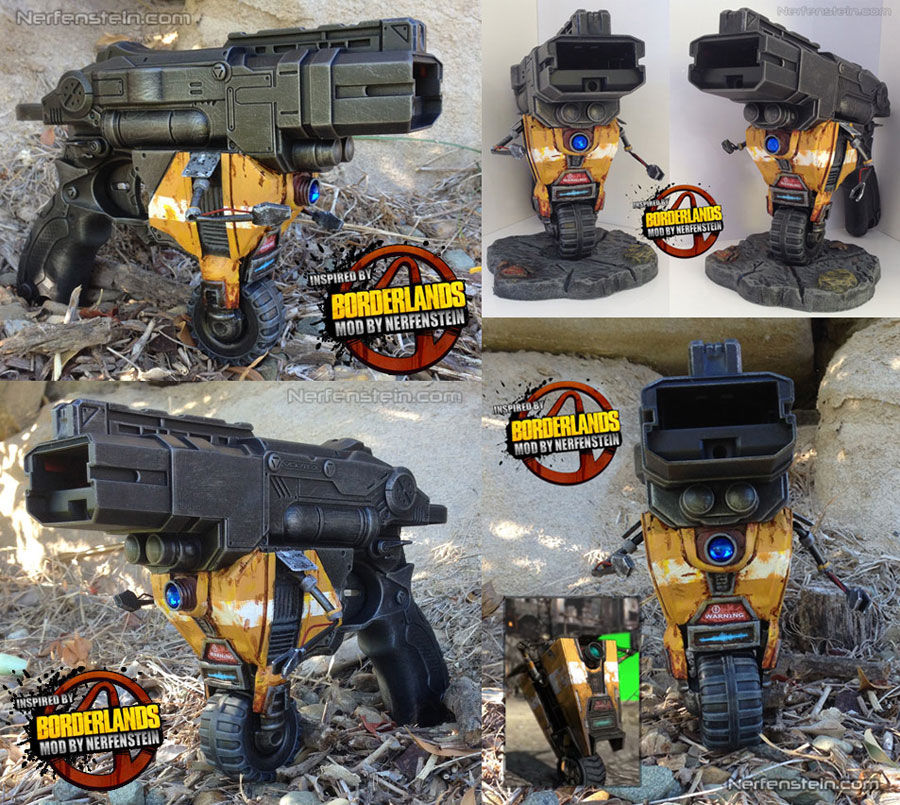 I've said it before, but I'll say it again, you really have to hand it to the designers at Gearbox Software for coming up with a universe that you want to delve into artistically, be it via Nerf mods like this, or the many other mediums also appreciative of the original work.

There he is after and before
I had to change the side shape slightly so it remained inline with the base gun, so the Claptrap shape is slightly different, but it's all about interpretation and it needing to work with both, I think this was a good midway point.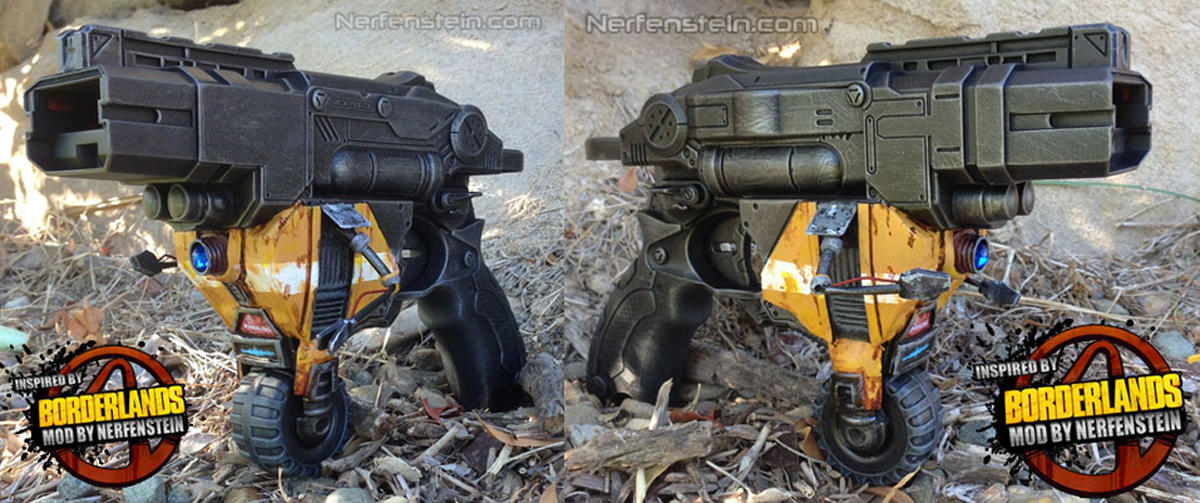 I hope you've liked this Borderlands Nerf mod with a twist. Claptrap is so iconic to the game series, so it was a great modification to do and the fact the Nerf Vortex Proton already featured the overall shape I feel like it was meant to be.
Till next time people… what do we say?! ….
DO GOOD THINGS!
———==oOo==———
Originally written for GirlyGamer.com.au home blog of Nerfenstein / GirlyGamer / BoardGameGran. Catch up with me on my Facebook page, or if you Tweet… there's always Twitter and guess what, I actually reply!