Akira bike Nerf mod Kaneda motorcycle
Ahhh the Nerf Rayven, finally available to all. I am a bit of a geek, so with that in mind this Akira themed gun shouldn't really be a huge surprise. I've got a few anime inspired gun mods in mind, but this is the first, Kaneda's motorcycle as a Nerf gun… why the heck not!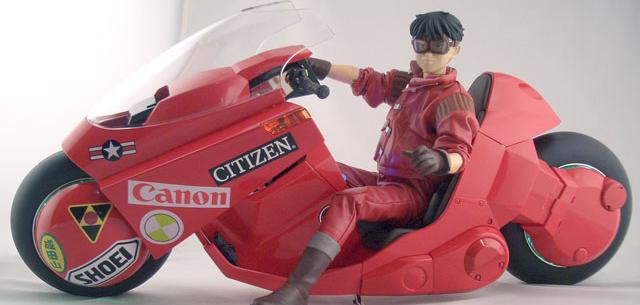 Kaneda's motorbike in the movie "Akira" became truly iconic, it became model kits, action figures and even a real life version from memory. The gloss red main frame, spattered with sponsor logos and other artwork just seemed to stick in the mind. Here's my homage.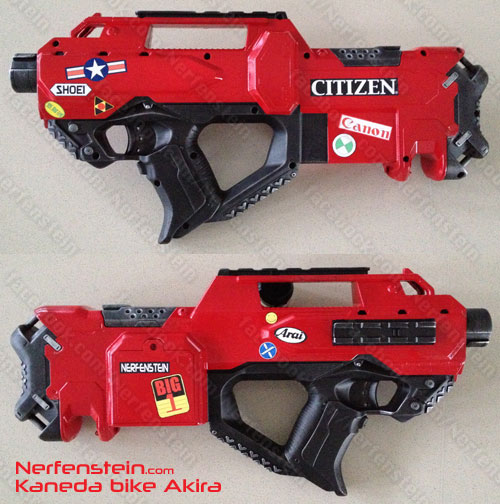 Previous Nerf Rayven mod here.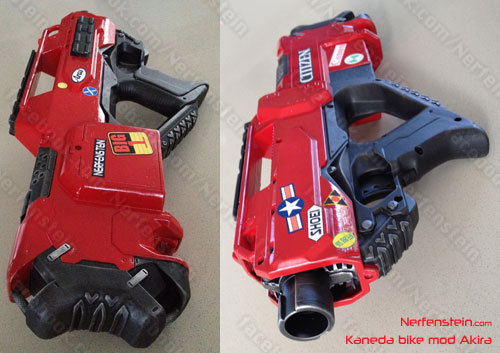 Post written for GirlyGamer.com.au and fired to Tumblr and other social networks via particle beam accelerator.
Why not join me on Facebook!