Rayven CS-18 Nerf mod donation
I can post this now because the lovely Pocket at UrbanTaggers.com has posted it up (on the Urban Taggers website and also the Urban Taggers Facebook page). This is the Rayven CS-18 Nerf mod I've been working on for Urban Taggers.
This was such a thrill to do, partly because it's not out yet and partly because to be honest I was a bit dumbstruck I'd been asked lol. I am so glad I was asked to do this, as it's been a positive experience working with Pocket and his cool site.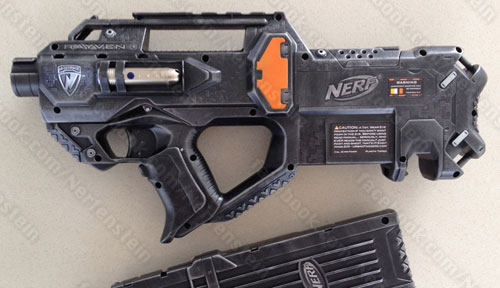 If you want to win it, head over to the UT site and check out how to enter the competition. I love how Pocket has designed this competition because I'm all about trying to be 'nice' wherever possible, so it's good to know this will be going to someone in the Nerf community who likes being nice too.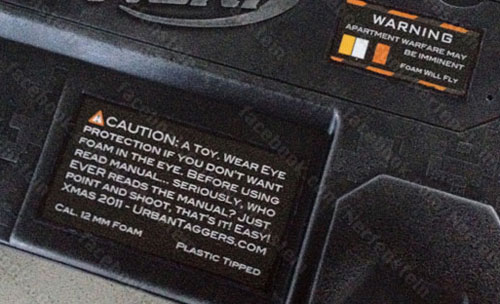 I'll post the pictures of the blaster here AFTER Pocket has put them up somewhere. I'll then update here with the images once they're live elsewhere.
I'd like to thank Pocket for giving me the opportunity to do the very first Nerf Rayven CS-18 cosmetic modification… awesome, just awesome.
Join me on Facebook!
Twitter away with me!