Hand painted pressies
Wow, who can believe Christmas has been, gone and it's 2012 already! Well we'd better make the most of this year… since the world ends at the end of the year lol. This is a quick update because I've neglected my blog recently. Here we've got a couple of Nerf / Blaster mods I did for loved ones for Christmas.
First up there's the Mass Effect N7 Nerf Vortex Proton mod. This was personalized and of course still functions.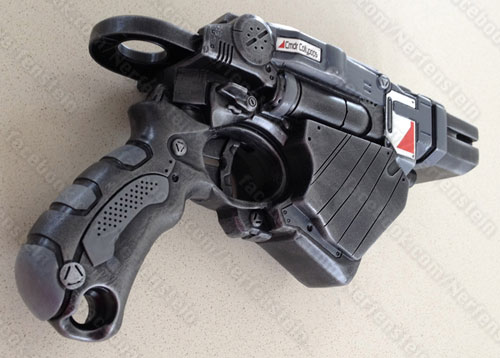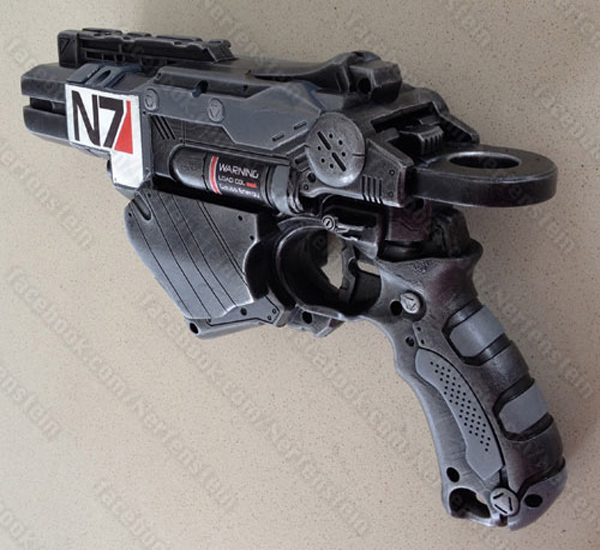 This next one was a cool shaped gun I got in Toys R Us. I got it specifically because of its shape, which I loved and also because it lights up and makes noises. I thought my lovely friend Dany in the US would love a Mass Effect version of it.. so I did her a personalized one.. because frankly she's my Mass Effect hero, she's played both games through a multitude of times and knows more about the universe than anyone else I know. I couldn't post images of this earlier because it was in transit… it took a month to get from Australia to the US… USPS and Australia Post #FAIL anyway.. here is it…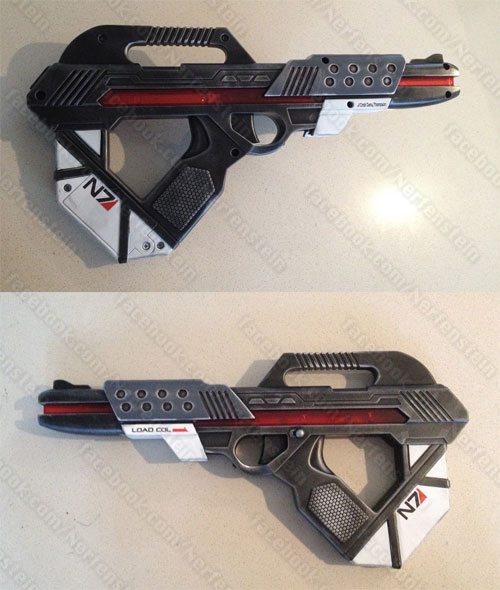 I got some Dremel attachments from Santa this year.. I'm hoping to make my first true scratch build blaster props.. wish me luck!
Happy New Year folks!