HG Wells plasma blaster
Steampunk isn't my strong point, I've only done a couple and was a bit 'meh' afterwards. This is the first steampunk style gun mod I've done that I've actually liked when it was finished, so I hope you like it too!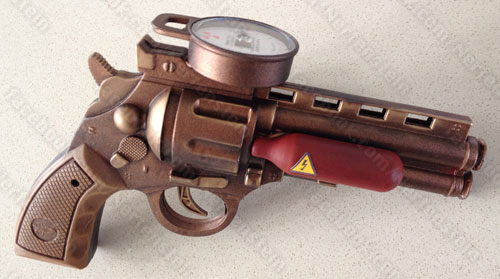 This is a fully weighted prop, probably for someone who does steampunk cosplay, or similar genre of cosplay. Needless to say it doesn't fire anything. The photos don't really show up the nice copper / brass sheen I got from dual-wielding rattle-cans lol. Good fun, I highly recommend it.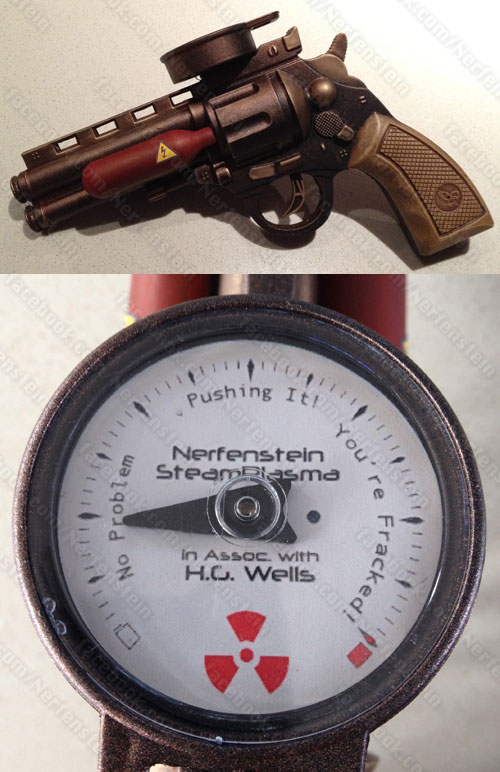 Post written for GirlyGamer.com.au and fired to Tumblr and other social networks via particle beam accelerator.
Why not join me on Facebook!