Husker's Battlestar Galactica pistol
This is a little prop I made for fun, because I love "Battlestar Galactica", I already own a resin model of one of the BSG guns, but when I looked at this (once I had taken a saw to it, to remove the barrels), I thought it looked like it could fit into the "Battlestar Galactica" universe, it's chunky and it's got that funky magazine jutting out of the undercarriage of the gun.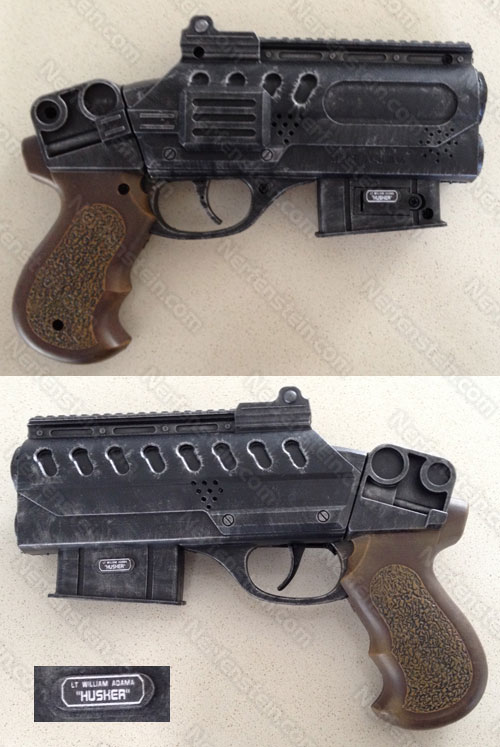 I added a "Husker" decal in the style of BSG (with the cut corners), just to denote that perhaps this gun / prop came from the "Blood & Chrome" era, to explain why it doesn't look like the guns in the actual show. Time will tell what the weapons in that show will look like, assuming it ever enters production (maybe they'll use the same weapons they used in BSG).
This prop is fully weighted.
Till next time people… what do we say?! ….
DO GOOD THINGS!
———==oOo==———
Originally written for GirlyGamer.com.au home blog of Nerfenstein / GirlyGamer / BoardGameGran. Catch up with me on my Facebook page, or if you Tweet… there's always Twitter and guess what, I actually reply!