**Crazy Jane Badler returns to V
Squeeee yes this is awesome lizard alien shenanigans! Jane Badler who played the original alien leader Diana in V is going to be in the second season of the re-imagined V as Diana… whoa! Yes same name and to make us gen-Y folk feel old, Diana is going to be Anna's mother! Yes that's right, these means Jane Badler is granny to Lisa (played by Laura Vandervoort) and mommy to Anna (played deliciously by Morena Baccarin).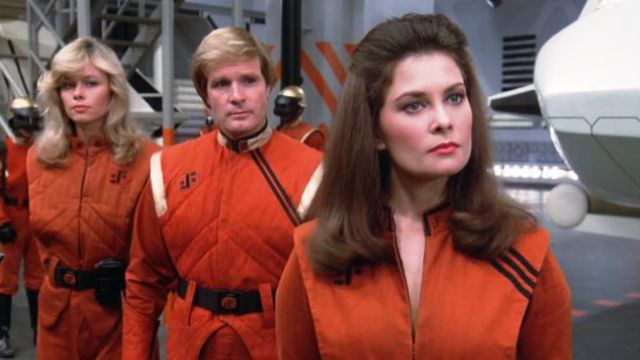 Who else can't wait!
**So why Crazy? We saw her in a cabaret show, where she sang her own songs and honestly, the lyrics were sooooo weird. Great show, but… we talked about it for months lol