Nerf Crosscut Nerf mod
It's finally time to repaint and finish that Nerf Crosscut that's been sitting on my work table in all my recent tutorials. A quick note to Alan (xohmyheadx) sorry this took so long, but as promised here is the repaint of the Nerf Crosscut, I hope it's still of help even without the blade (yup, I take the sawblade off for this mod).
This is a Nerf Crosscut cosmetic mod with a bit of a botched internal mod thrown in lol. Hope it's of use Nerf fans! Check out the video below and as always comments welcome either here, on my Facebook page or over at my YouTube Channel.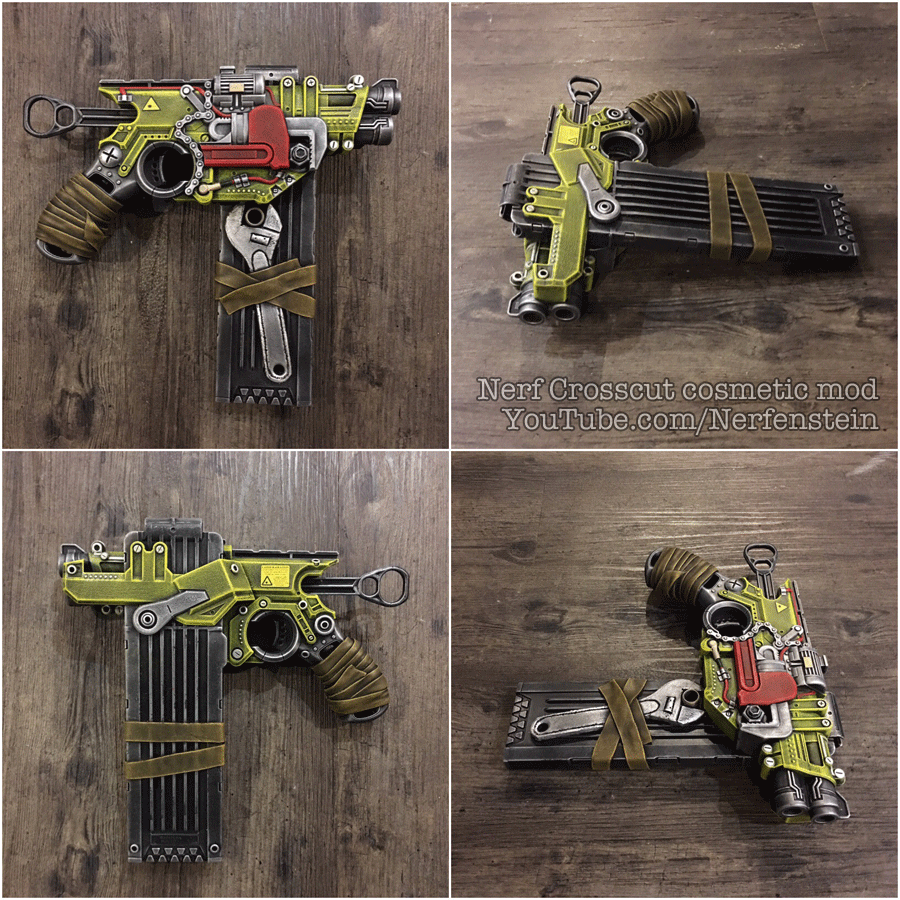 Till next time people… what do we say?! ….
DO GOOD THINGS!