How to repaint Fallout 4 Pop Vinyl Armor figure
I repainted my Fallout 4 Power Armor Funko Pop Vinyl and filmed it so if you want to you can too! The Fallout 4 Armor pop has to be one of my favorite repaint mods, so easy to do and so much great detail. It's a super chunky little thing as well.
This is such a cool Pop Vinyl AND it's super easy to repaint, so why not give it a try by following my simple video tutorial below. Here's a before shot (top left) and the after repaint shots of the armor. Do it!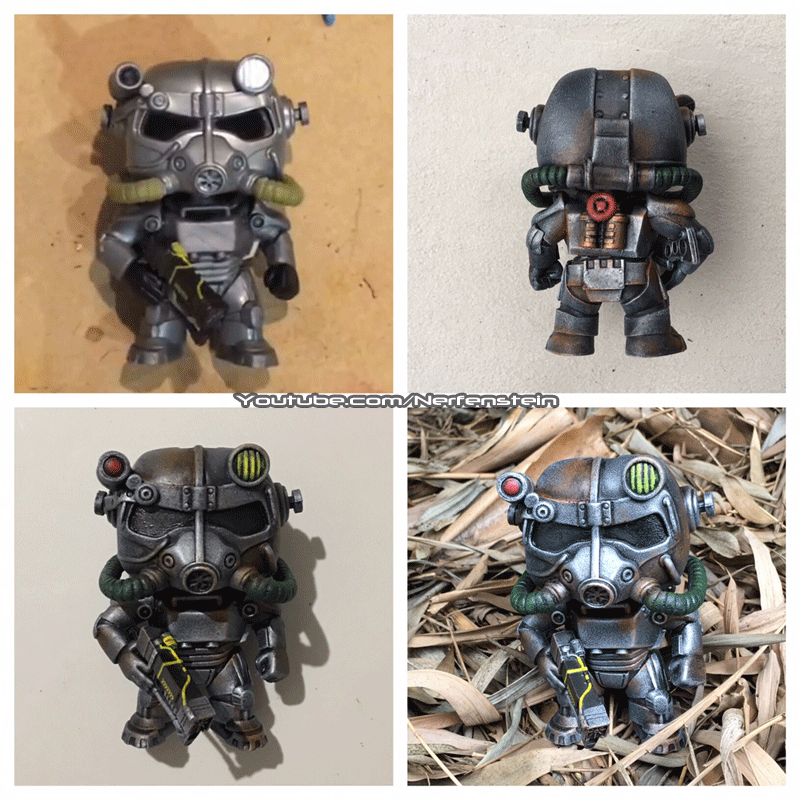 Hope you liked that one!
A fellow Fallout fan!