Grave Digger Nerf Mod
Yup it's a monster truck Nerf mod, why you may ask, well why not I say! My grandson loves monster trucks, particularly one called Grave Digger, he also loves Nerf, so… here we go for the Grave Digger Monster Truck Nerf mod!
I wanted this to have motion, so it 'drives' like a monster truck, whilst also retaining the Grave Digger aesthetic. It doesn't all go to plan – because I'm an idiot – but we get there in the end and most importantly my important little recipient LOVED it, so let's do it, the Grave Digger Monster Truck Nerf Blaster mod video!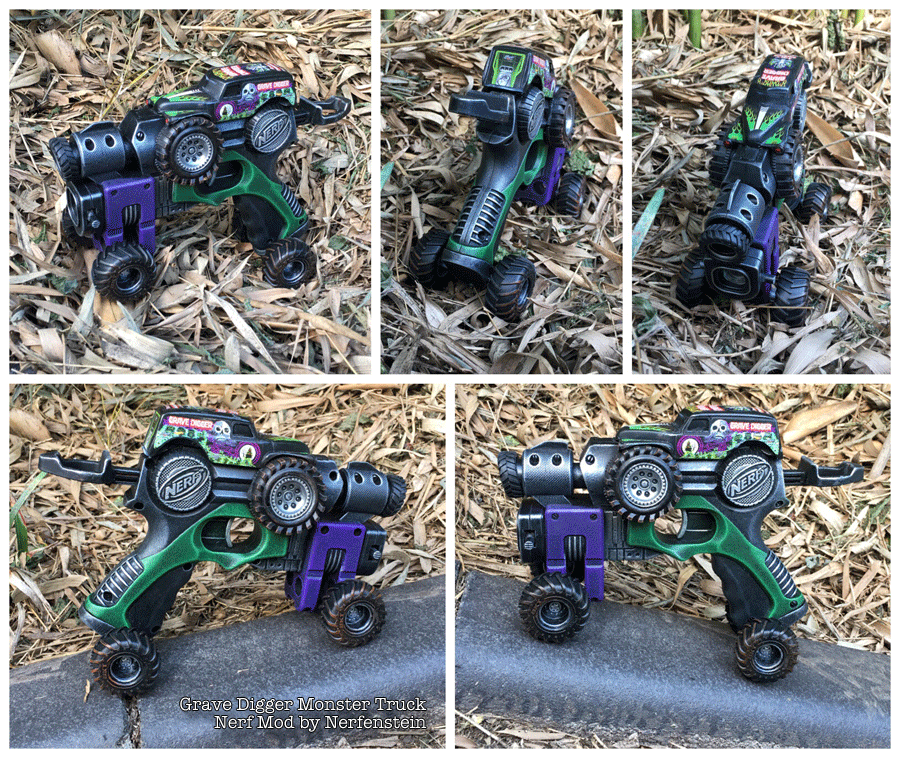 My grandson's smile made all this so worthwhile.