Nerf Rayven Train Mod with Ammo Track
Way back in October 2012 I modded a Nerf Rayven to look like a train. That is to say I looked at the Nerf Rayven and thought it looked like a train… kinda! So I just went for it and did a repaint of it to try and reflect that.
I thought it was worth another trip into the archives for this one, just because it's one of the unusual Nerf mods I've done. I also modded the ammo to look like the track, so it looks cool on the shelf.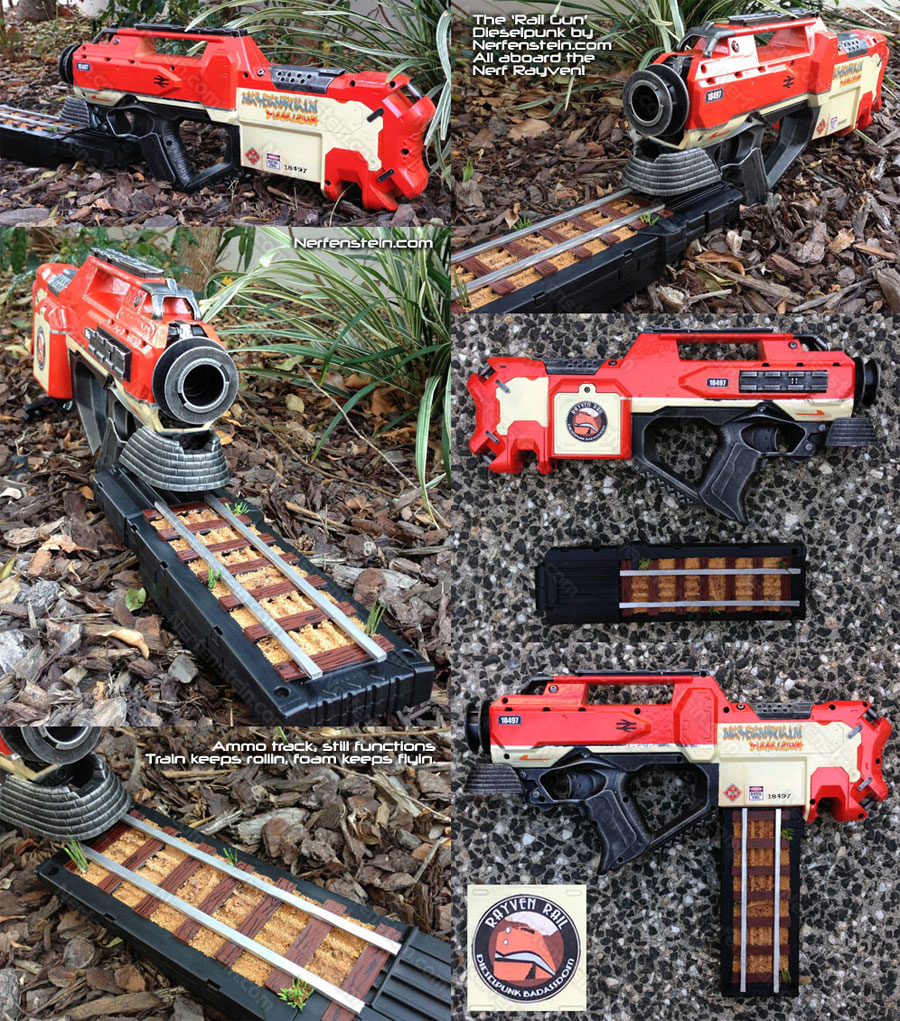 Choo oooh! Nerf Rayven train stopping all platforms!
Mind the gap! Oh and if you want to see the original post, you can readi it here: Nerf Rayven Train Mod.
Choo choo!! Hope you enjoyed that wacky one.