Love a toy repaint, love Marvel.. 
You know I make props, I mod Nerf, but did you know I can do toy repaints? If you can't afford the $1000 or so price tag of the new Hot Toys Hulkbuster figure, a repaint of the Marvel Avengers Age Of Ultron Titan Hero Tech Interactive Hulkbuster Figure might be an option for you ($35USD – $69 AUD for the base toy – yeah as usual Aussie's are overcharged) .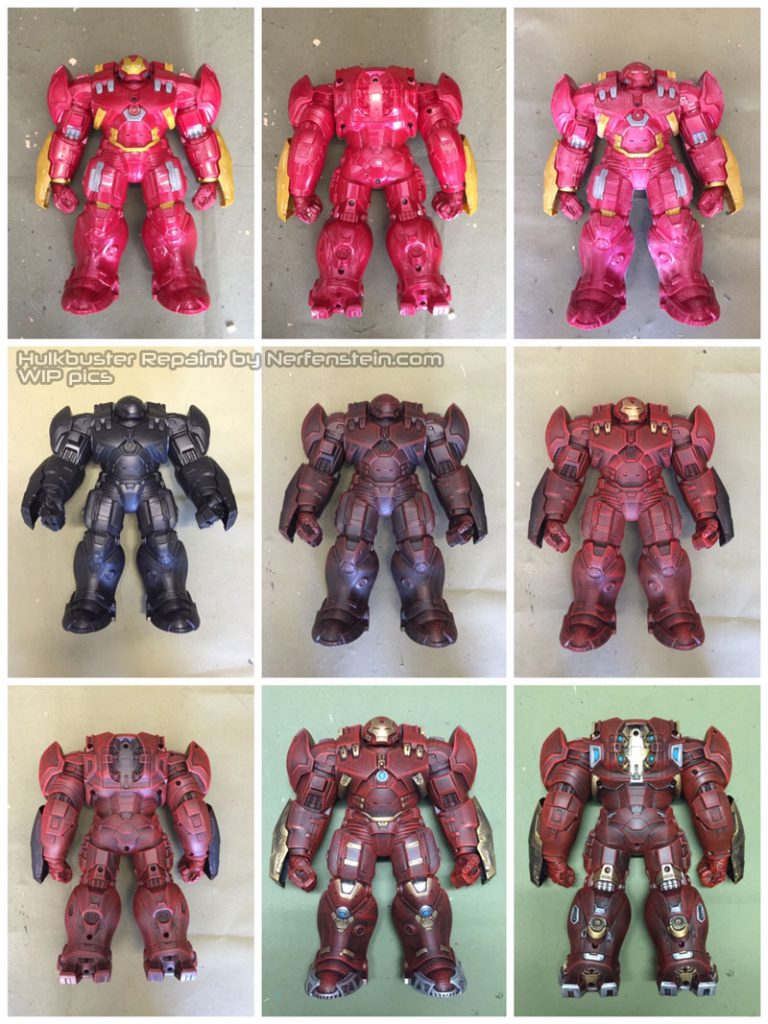 A good friend asked me to repaint his Hulkbuster and I was worried because I haven't done it before and I didn't want to ruin it, but after starting on it I really liked it. There's so much detail on this toy, calling it a toy is almost insulting, a repaint can up it to scale replica, or collectible. Sure it's not the same as that beautiful Hot Toys sixth scale collectible figure or Beast Kingdom's life sized $22,000 statue, but it's pretty nice for us less fortunate types.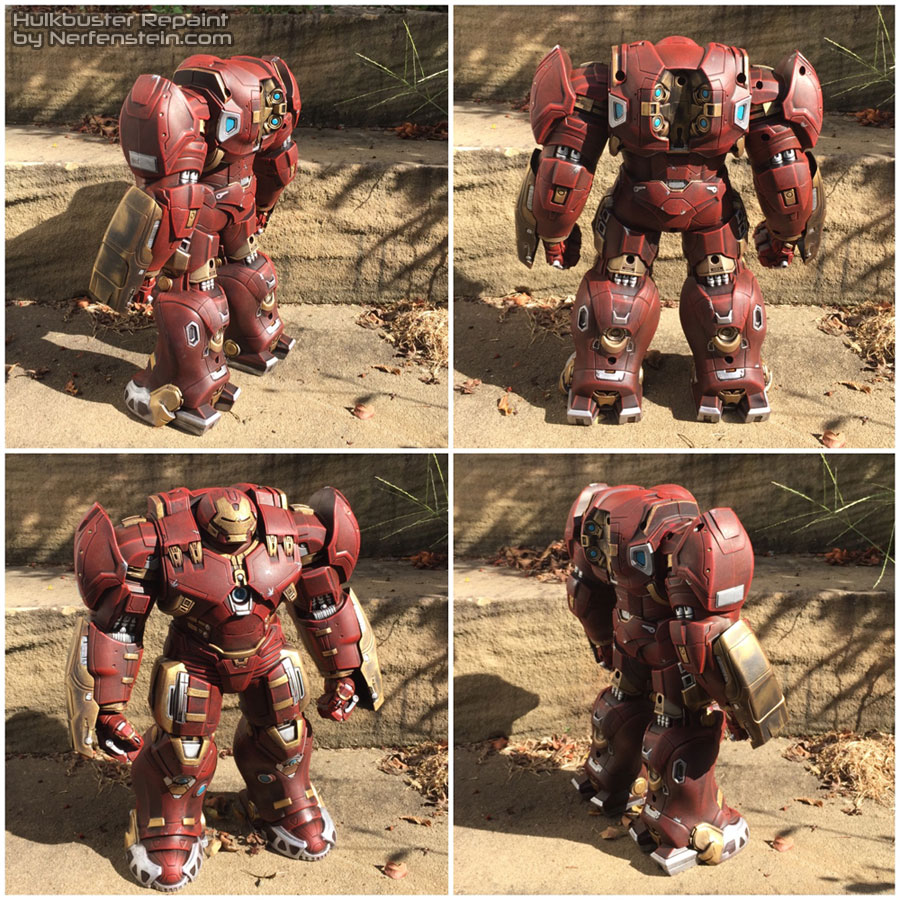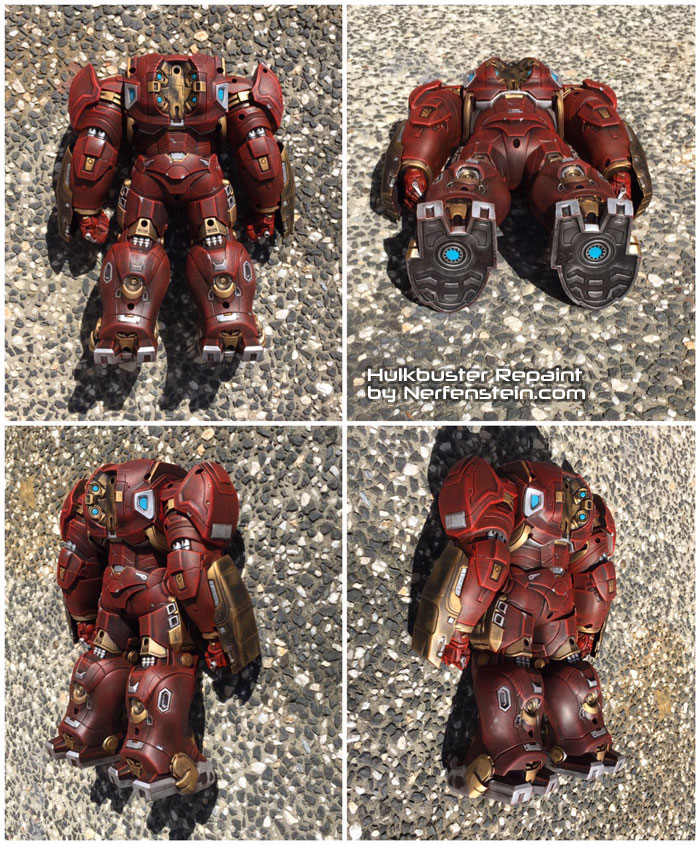 Total repaint, a whopping 25 or so hours. Two 11 hour days working on nothing but this and then part of Saturday. There's a LOT of little details on this and a heck of a lot of taping off areas to ensure it was a sharp finish. I also went over on a few things and had to redo things a few times… nightmare. This one certainly isn't for the faint of heart. Sanding alone took over an hour, fiddly fiddly fiddly. Wouldn't be in a rush to do another… deep pockets only people.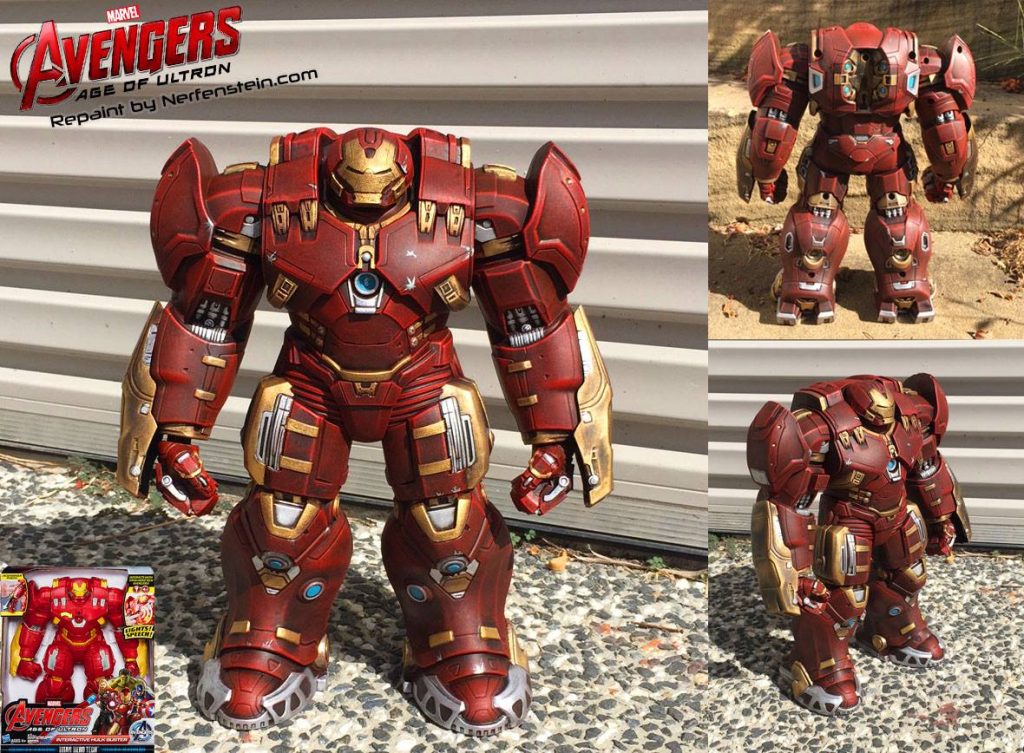 Till next time people… what do we say?! ….
DO GOOD THINGS!
———==oOo==———
Originally written for GirlyGamer.com.au home blog of Nerfenstein / GirlyGamer / BoardGameGran. Catch up with me on my Facebook page, or if you Tweet… there's always Twitter and guess what, I actually reply!