Trying to get this Borderlands prop as close to the screen version
Hello lovelies, Nerfenstein here with more EVA foam prop making fun. I was looking for something non weapon related to make from the Borderlands universe and thanks to a FB friend (Alex) came across the Borderlands 2 Echo Device, a sweet little / well designed object.
As soon as I saw this I knew I wanted to try it in EVA foam, all that lovely detail. The designers / artists behind the Borderlands games really excel at bringing us things that look different as opposed to the carbon copy aspects of some other game design.
I found the official game art
as a starting reference point: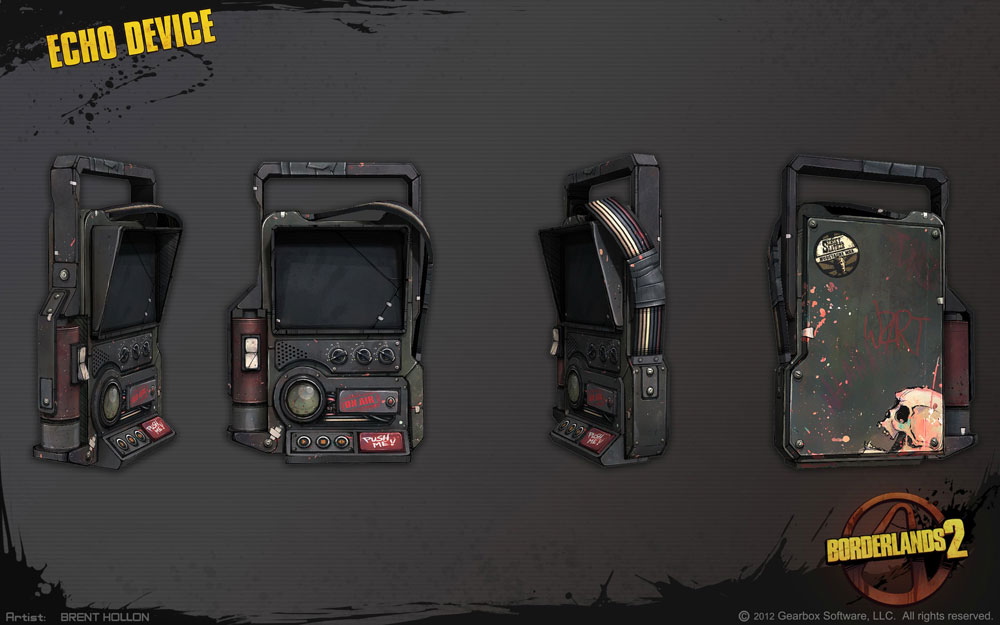 The Borderlands Echo Device official art – very cool
I drew out the overall shape as a template, tweaking a few things because I knew it would be cut in foam (slightly thicker handle, that sort of thing). Everything I did was just done by sight other than the initial shape. Overall I'm pretty happy with it for the most part.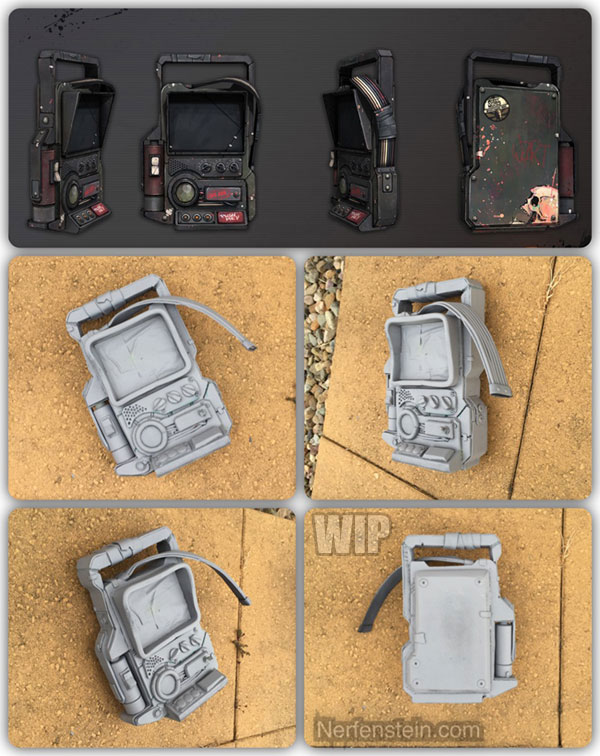 a WIP of the device after putting all the foam together
I could have bought the proper wiring, but where's the fun in that. Also the wires in those wire strips tend to be small and this looked chunky, so I made it myself from thicker wire and EVA. Also the screen is perspex which I cut on my saw to reveal the cracked screen in the reference art. The battery is pvc wrapped in foam, other other things that are not foam are the single LED, the screws and bolts, the gauge glass dome and of course main decal work. As my friend Lee said in an article over at the Prop Weapons Co-op, sometimes the real material is the best material… other times go with what you have. I wanted to make as much of this out of EVA foam as I could, both as a challenge and also as practice.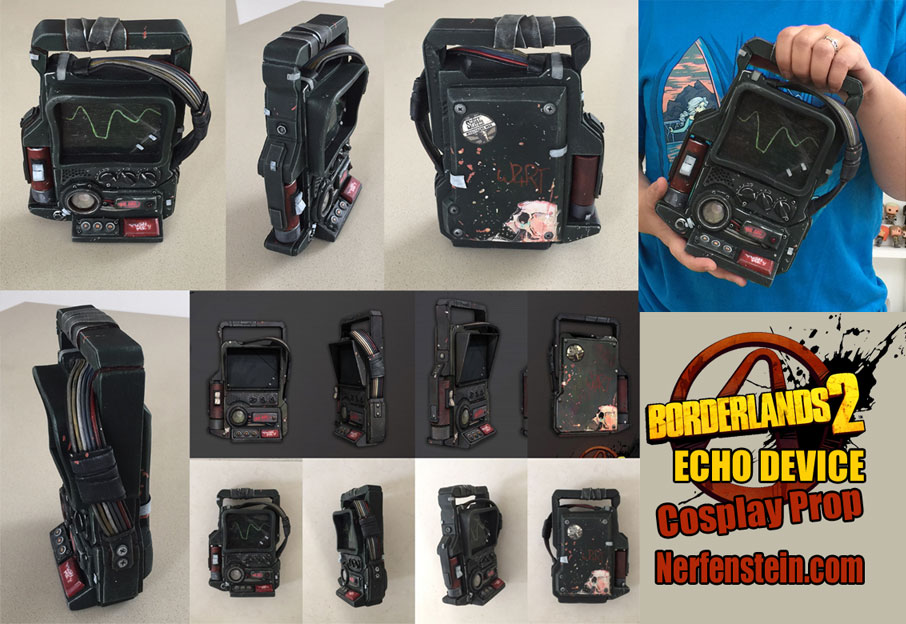 Here is the prop I made with the official art
I'll add in a few more close up pictures so they're a bit bigger for the detail (though the above does link to a larger image if you click it). I pretty much tried to copy everything as closely as materials / tools allowed for from the Borderlands Echo Device reference art to the EVA foam finished prop.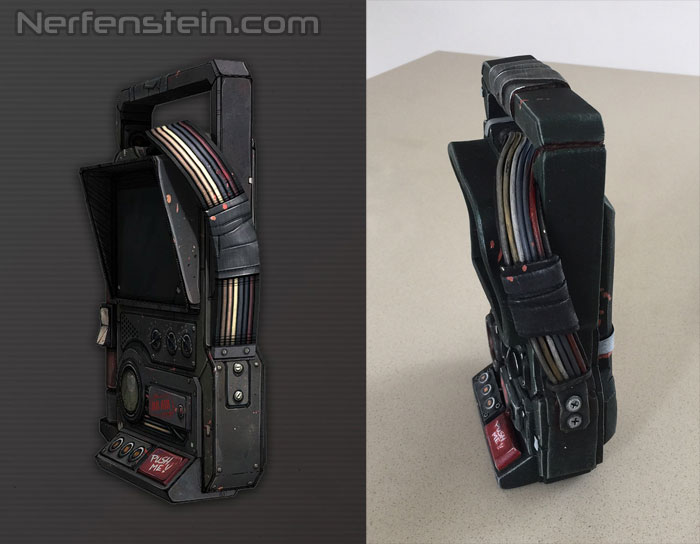 And last but not least ….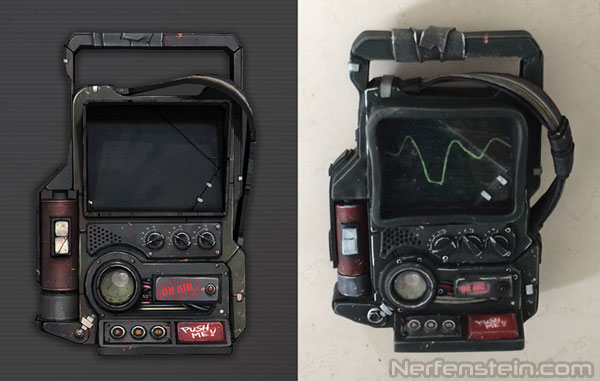 Overall I'm pretty happy with this one, I faffed with it for a lot of hours and even painting it took a lot longer than expected, overall though I love how it turned out and I hope you guys do too.
Till next time people… what do we say?! ….
DO GOOD THINGS!
———==oOo==———
Originally written for GirlyGamer.com.au home blog of Nerfenstein / GirlyGamer / BoardGameGran. Catch up with me on my Facebook page, or if you Tweet… there's always Twitter and guess what, I actually reply!