Milo the sword gun spear thing
It's a me! Nerfenstein / Girlygamer! Getting better by the hour, ahh it's good to be a cyborg (I'm not really a cyborg, but I have been a bit ill). Here's my latest creation, I don't know what it is, it's a sword, gun thingy. It's from something called RWBY and is used by a female character called Pyrrha Nikos, I think the sword / gun thing is called Milo, but could be wrong. I was given the names as the brief so I could look up pictures, so forgive me, I don't actually watch the show.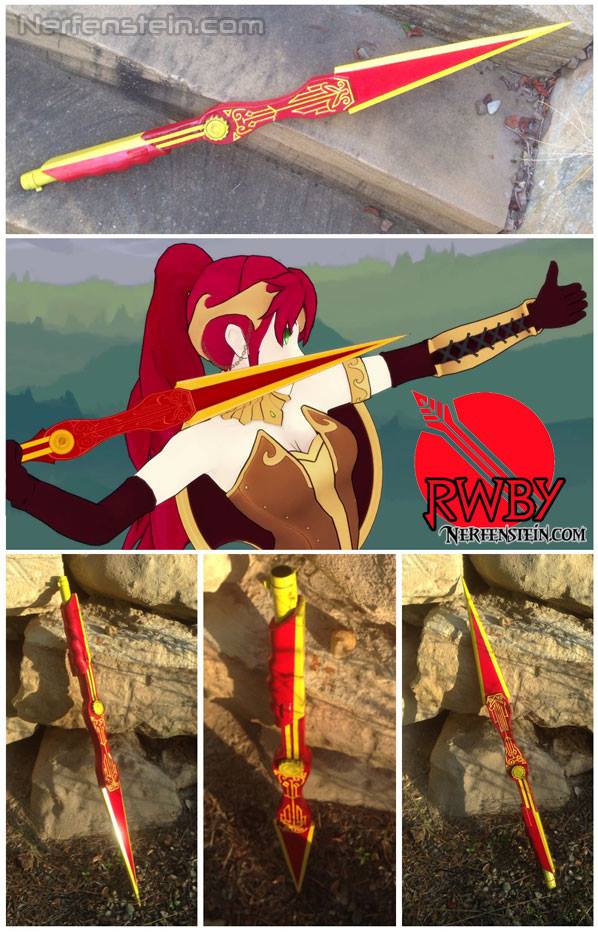 I made this for a friend of mine, I hope she likes it when she sees it. I really need to try and catch this series… maybe I'll try today so I can see this thing in action. Hope you're all having a good week!
Till next time people… what do we say?! ….
DO GOOD THINGS!
———==oOo==———
Originally written for GirlyGamer.com.au home blog of Nerfenstein / GirlyGamer / BoardGameGran. Catch up with me on my Facebook page, or if you Tweet… there's always Twitter and guess what, I actually reply!