Plants inside baby parts… ewwww
Every now and again the fit takes me to do something a little odd and arty. A few months ago I made these 'creepy baby planters', I just spotted the pic again when looking for an image for my blog post and thought you might like them.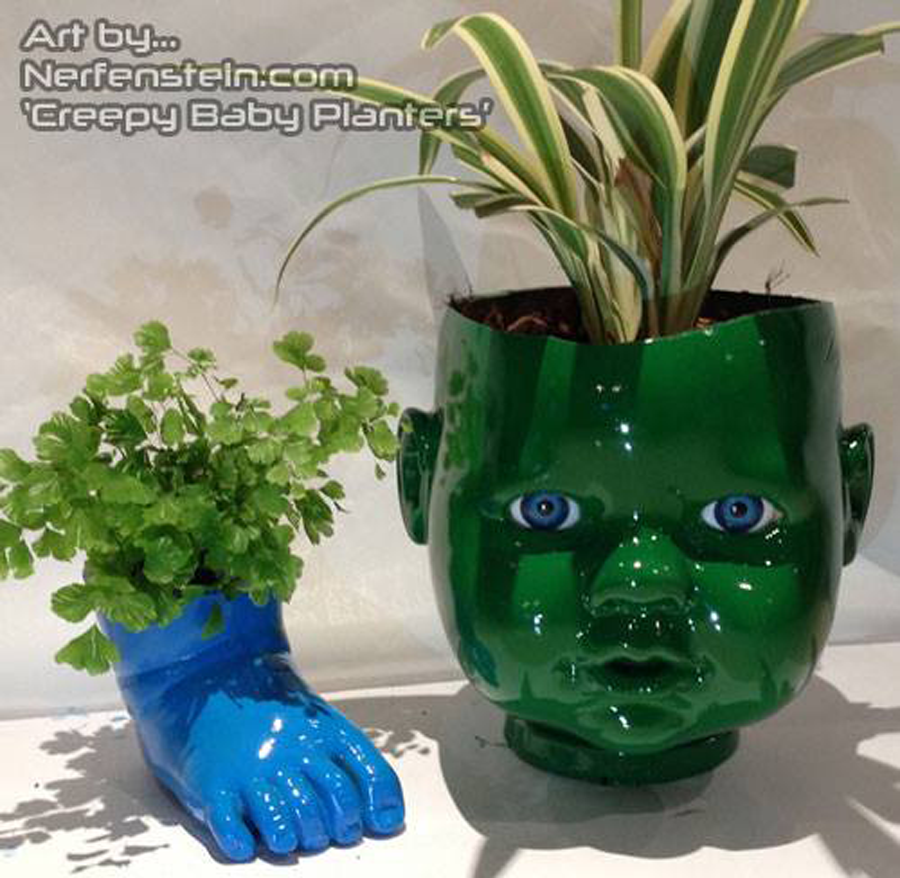 Hope you all had a good weekend… I've got some Nerf in the works and more Bolter goodness… then.. I think it might almost be giveaway time again.
Till next time people… what do we say?! ….
DO GOOD THINGS!
———==oOo==———
Originally written for GirlyGamer.com.au home blog of Nerfenstein / GirlyGamer / BoardGameGran. Catch up with me on my Facebook page, or if you Tweet… there's always Twitter and guess what, I actually reply!