Cthulhu / Occult steampunk ammo box of evil – Beware!
Had some fun with this ammo box, the property of Professor Confit II, some dude I made up who I imagine as an intrepid explorer, who likes to dabble in things perhaps he ought not. Probably smoked cigars and swigged brandy with one H. P. Lovecraft or other types interested in the Cthulhu Mythos.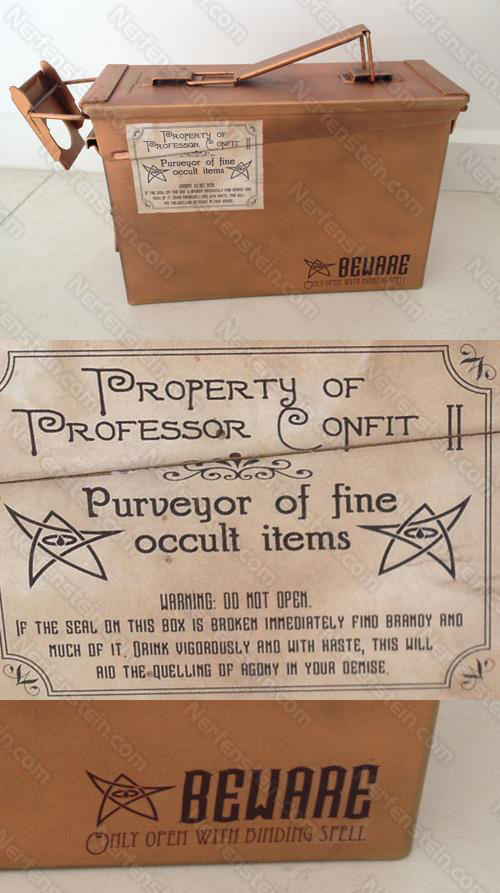 This box is essentially an art piece, something to get people talking and it has done that every time someone new sees it. I went with a copper colour here and a sort of burnt labelling that looks aged. Had some fun when making the labels you can see. Yes that is not a pentagram.. it's an Elder Sign.. thus the Cthulhu / Lovecraftian shout out.
Post written for GirlyGamer.com.au and fired to Tumblr and other social networks via occult means.
Why not join me on Facebook for more blaster and prop making madness!