Robocop Auto-9 cosplay prop
This is just a quick update as this was essentially a sand, prep, paint mod at its very basic. I nabbed this pistol last year because I thought it looked like Robocop's Auto-9, on which is is clearly modeled. When modding it I went as basic as possible, so that it looked more realistic and a bit plain. I could have even literally left this with a couple of the base black coats and it probably would have looked more like Robocop's Auto09 pistol than it does now, but that seemed like a cop out (boom boom!).
I did a full dry brush on this with some nice bolt gun metal. I also added some decals because I can't help myself, these came in the form of the iconic OCP (Omni Consumer Products) logo, the evil mega-corporation within the films plot.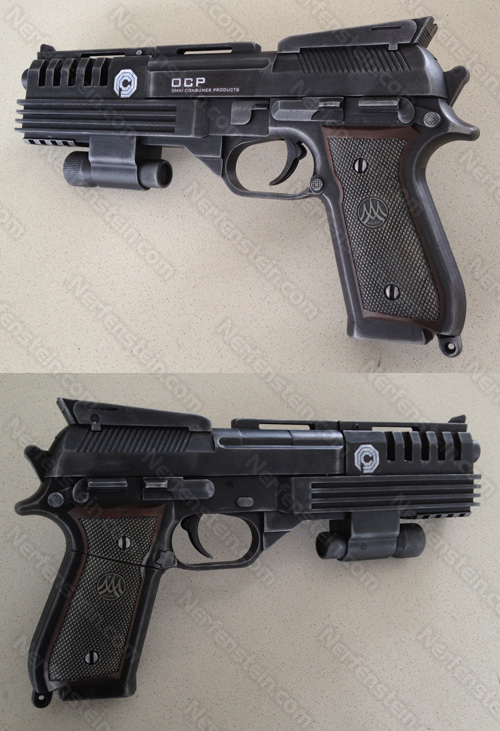 That's it, all finished. This gun has electronic sound and lights, though personally I should have stripped them out and weighted it, oh well, live and learn.
Post written for GirlyGamer.com.au and fired to Tumblr and other social networks via particle beam accelerator.
Why not join me on Facebook for more blaster and prop making madness!