More Steampunk!
Hi guys and gals, another foray into the steampunk realm. This time it's not a blaster, but rather some steampunk binoculars. Nabbed these toy binoculars in one of those cheap shops, very light, black plastic, but I liked them because they had 'real' lenses. I didn't want to purely paint this up with a brass look and call it steampunk, so I modded them a fair bit. First up I did the usual plastic prep work and I weighted them placing sinkers along the inside seam, so it felt more meaty, but didn't distract the eye when looking through the binoculars.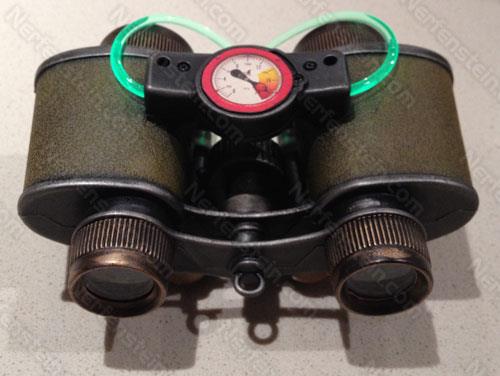 As you can see I also added some CO2 cylinders to the top and used fiber optic cable down to the power / controls beneath, these can be set to on, slow pulse, fast pulse and off. Added a gauge decal over the battery cover because what's steampunk without one. Just a side note about the CO2 canisters, rather than drybrushing these straight metallic over black, I first drybrushed them a khaki green and then a dirty green lightly over that, THEN went with the metallic, this gives them that aged greeny copper look.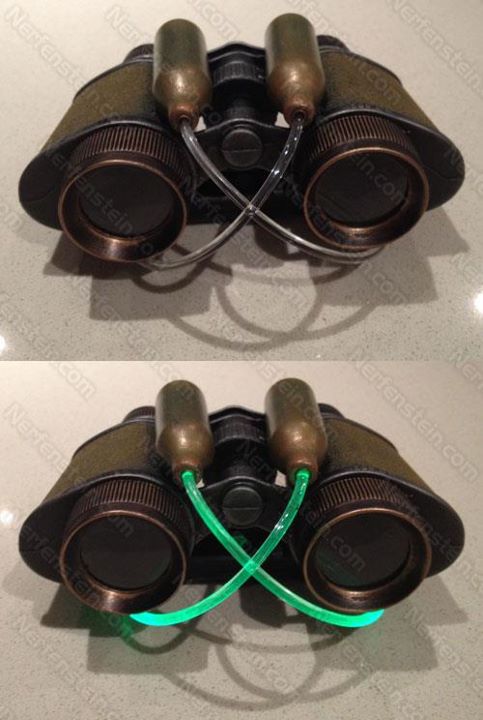 I hope you've enjoyed this foray into steampunk, it's one of the areas I want to get better at and it's quite enjoyable to be constrained by the tradition of it, with a stunted palette and what not. Till next time funsters… Tally Ho!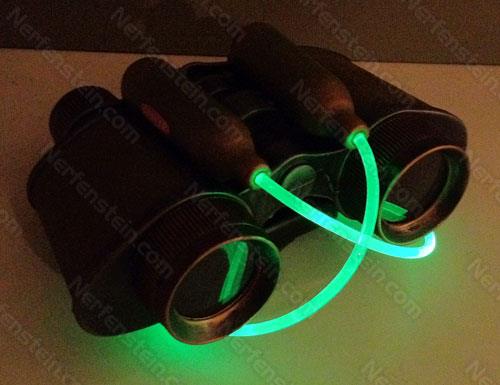 Post written for GirlyGamer.com.au and fired to Tumblr and other social networks via particle beam accelerator, brass and copper colored with steam tanks obviously.
Why not join me on Facebook for more blaster and prop making madness!