More Mass Effect because I love it
Nerf Scout, two words that do delight me as a modder. I realize a lot of Nerf fans don't like the Scout because it lacks power, but for me, the Nerf Scout is one of the best Nerf guns as far as realistic look and design, not to mention ease of modding. There's something about this pistol that I just adore and color schemes seem endless. I've done a few Nerf Scout mods previously (the crazy Hylian Zelda Scout with shield and the female inspired Alyx Vance and Helena Cain mods), but now it was time for more Mass Effect.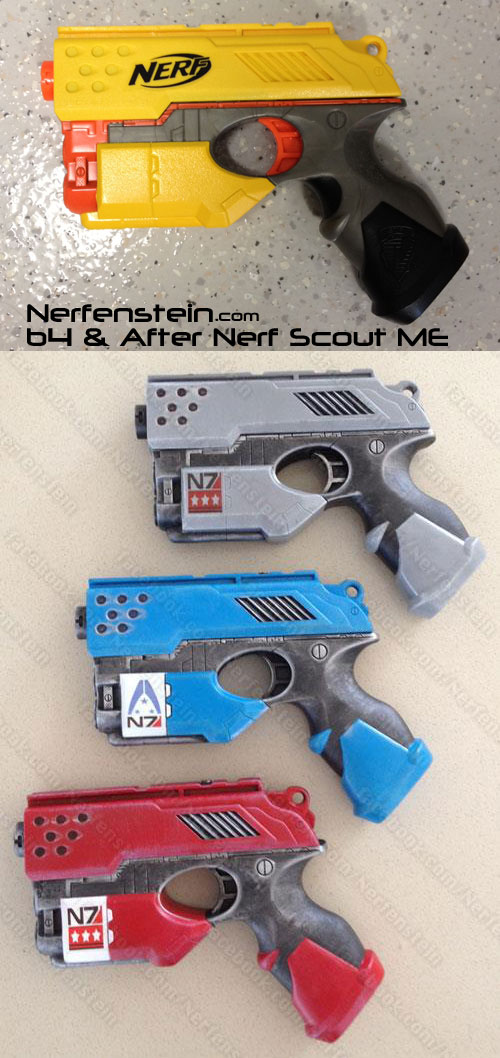 I went for a tri-color feel using colors that I felt best represented the Mass Effect universe. Added in some nice Mass Effect Normandy decal detailing and bam all done. Needless to say the under slide area is also done to look like used dark metal.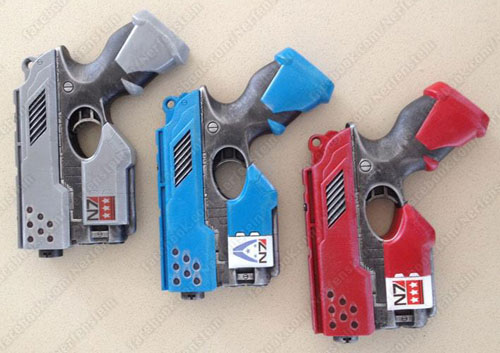 Post written for GirlyGamer.com.au and fired to Tumblr and other social networks via particle beam accelerator.
Why not join me on Facebook!