More Mass Effect for my stall
I've been working on a few mods for the upcoming Gold Coast SupaNova event. This was sprung on me by a member of the family as a gift, I have to say I'm slightly nervous about it, but hopefully it will be a positive experience. These N7 Mass Effect Lanard blasters and Normandy Ammo box were made for the event. I'll probably make a few of these because the Lanard Shell Shock blaster pistol suits the Mass Effect universe and it's such a cool looking gun. Sadly due to the silly rules of the event regarding insurance cover, you can't sell anything that comes with projectiles on the premises, so these blasters will be sold sans ammo, for cosplay / display purposes.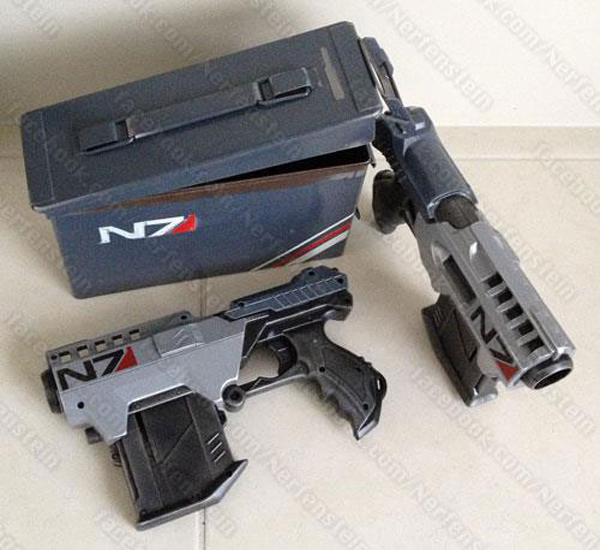 Not long until Mass Effect 3 releases!! I am so excited, I know I am going to be awake until 3am again until I've finished it. Working on Mass Effect props is a lot of fun and doing it in the lead up to the new games release, just makes it all the more special!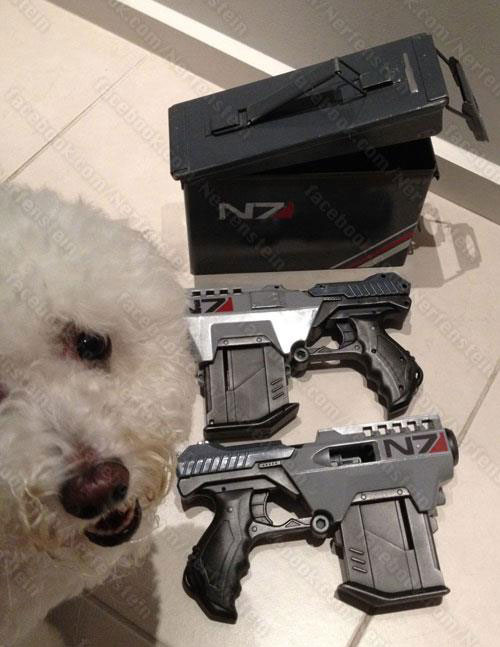 My beautiful Ambrosius photobombing me again lol 
Post written for GirlyGamer.com.au and fired to Tumblr and other social networks via particle beam accelerator.
Why not join me on Facebook!