Gears of War homage
Hi guys, just a wee update that's been hovering on my Facebook page for a few days now. This is a water blaster that is now a Gears of War cosplay prop. I'll include the before and after shot to show you how I almost left this blaster in the store, I totally wasn't feeling it and my partner urged my to get it, so I did and was glad. This Gears of War mod turned out better than I had hoped, the chunky nature of this gun screamed Gears of War because let's face it, pretty much everything in that game is over-sized, from biceps to egos.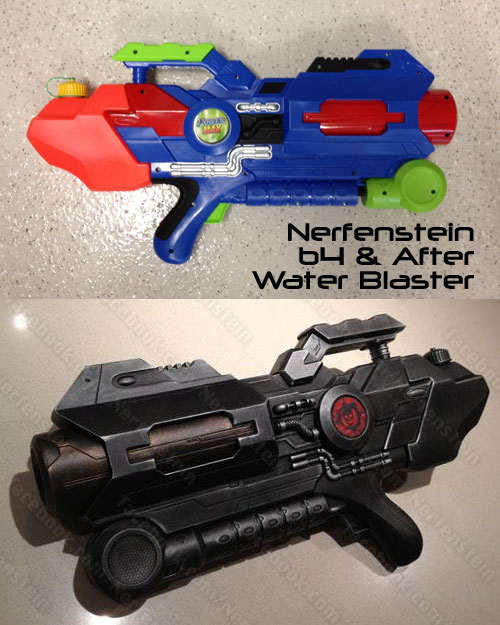 I love the Gears of War games and have completed all of them. I hope you like this mod even though it isn't Nerf. It's certainly opened my eyes a bit more when hunting for new blasters to mod.
Till next time people… what do we say?! ….
DO GOOD THINGS!
———==oOo==———
Originally written for GirlyGamer.com.au home blog of Nerfenstein / GirlyGamer / BoardGameGran. Catch up with me on my Facebook page, or if you Tweet… there's always Twitter and guess what, I actually reply!