Simple Fallout Nerf mod
A little something for adventurers, in the vast wastelands. The Nerf Proton Fallout handgun mod. Sure I know I did one before, actually twice (the recent Nerf Super Soaker Microburst Fallout gun and the previous Nerf Vortex Proton gun and Pip-Boy prop).
I like the simplicity of this new Fallout mod, with it's worn metal and rust / dirty grip, built in pip-boy screen with ammo and other info and some sweet gauges.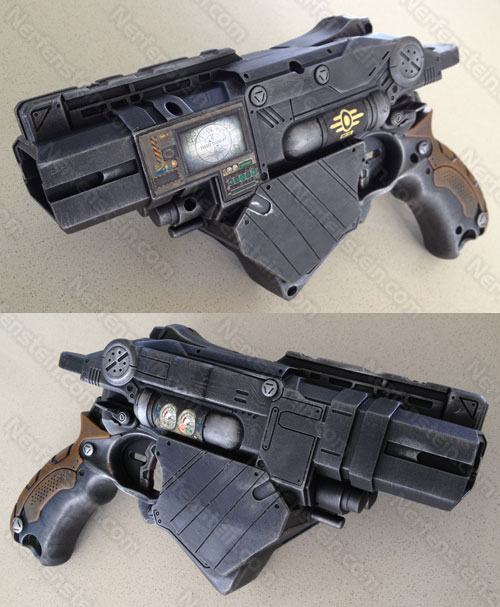 Never leave the vault without it.
Post written for GirlyGamer.com.au and fired to Tumblr and other social networks via particle beam accelerator.
Why not join me on Facebook for more post apocalyptic blaster modding!