James Bond cosplay prop the Walther PPK
Something a little different this time, none of my trademark decals, it's not video game, sci-fi, steampunk, or geek related, shocking I know. This is my James Bond, Walther PPK and silencer mod. I realise this Walther lacks the distinctive Walther ribbon, but the shape of this gun is close enough, so I figured it either had to be Team Fortress or James Bond and I went with what I know and love.
I decided to add a silencer just because it looks cool and I wanted to try and make one out of some scrap bits I had.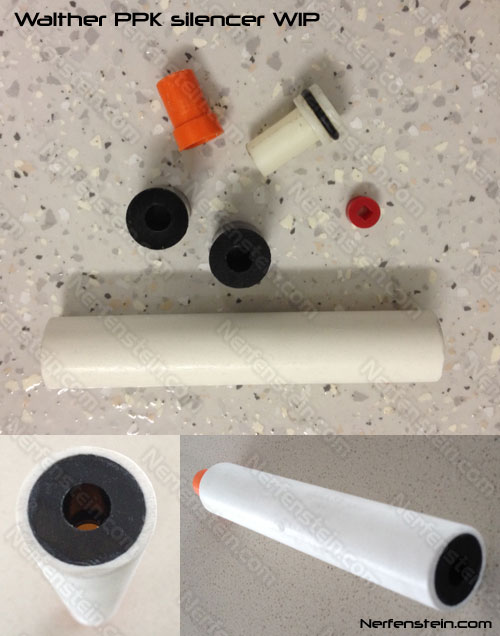 Ironically this gun has an electronic shooting sound, which is really loud. I love the noise even though it's a bit silly, so left it as it. My only true regret with this mod is that I didn't have any weights left, so it's unweighted, good for cosplay (not that I would suggest taking this outside!), bad for realism.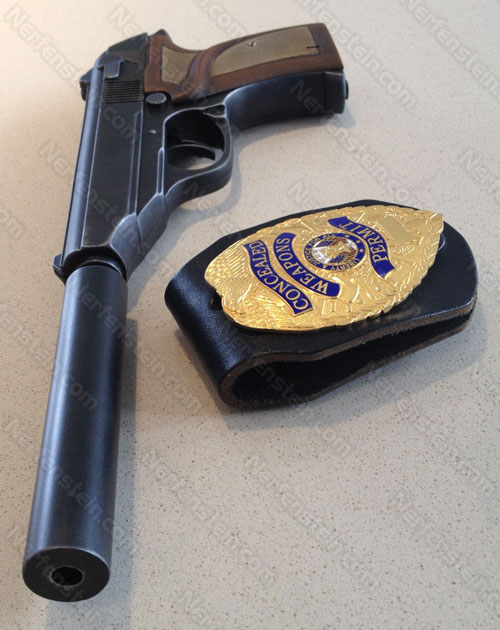 I got this gun in one of those cheap stores, it had something written on the packet like "life like sounds!" and I fired it and it was so loud I quickly pulled it off the shelf like "it's all cool people, nothing to see here!". It was a weird olive green color for those who wondered.
The Silencer came about from some junk Nerf bits, the original orange tip of the gun, some PVC pipe and really thick plastic washer type things (I know, you all love my technical names for things right?).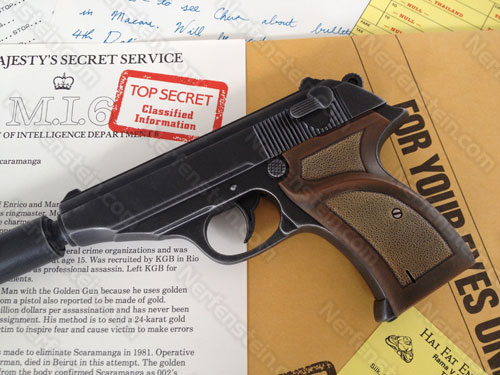 I didn't want to overdo this mod, because the whole point here was realism as much as possible with regards to an actual Walther PPK, so I did a blued / metal look with some VERY gentle dry-brushing, almost coaxing out the detail as it were, this had the desired effect…. sometimes less is more. In saying that I used a grand total of 7 different shades of brown / tans on the grips, yes that's SEVEN, sure you can't see them all, but I know they're there lol.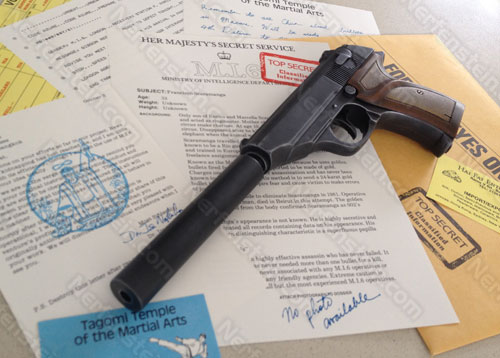 Decided to dress things up for a few photos – just for fun – and there we have it, a James Bond Walther PPK and silencer prop gun on a budget!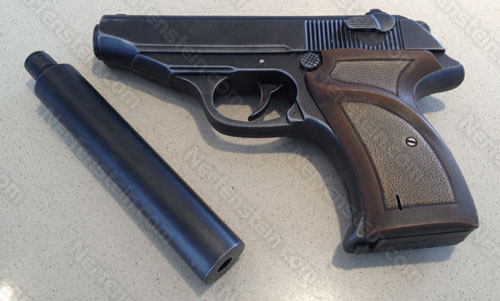 Post written for GirlyGamer.com.au and fired to Tumblr and other social networks via a golden gun.
Why not join me on Facebook!