Wonder Woman meeple for shelf display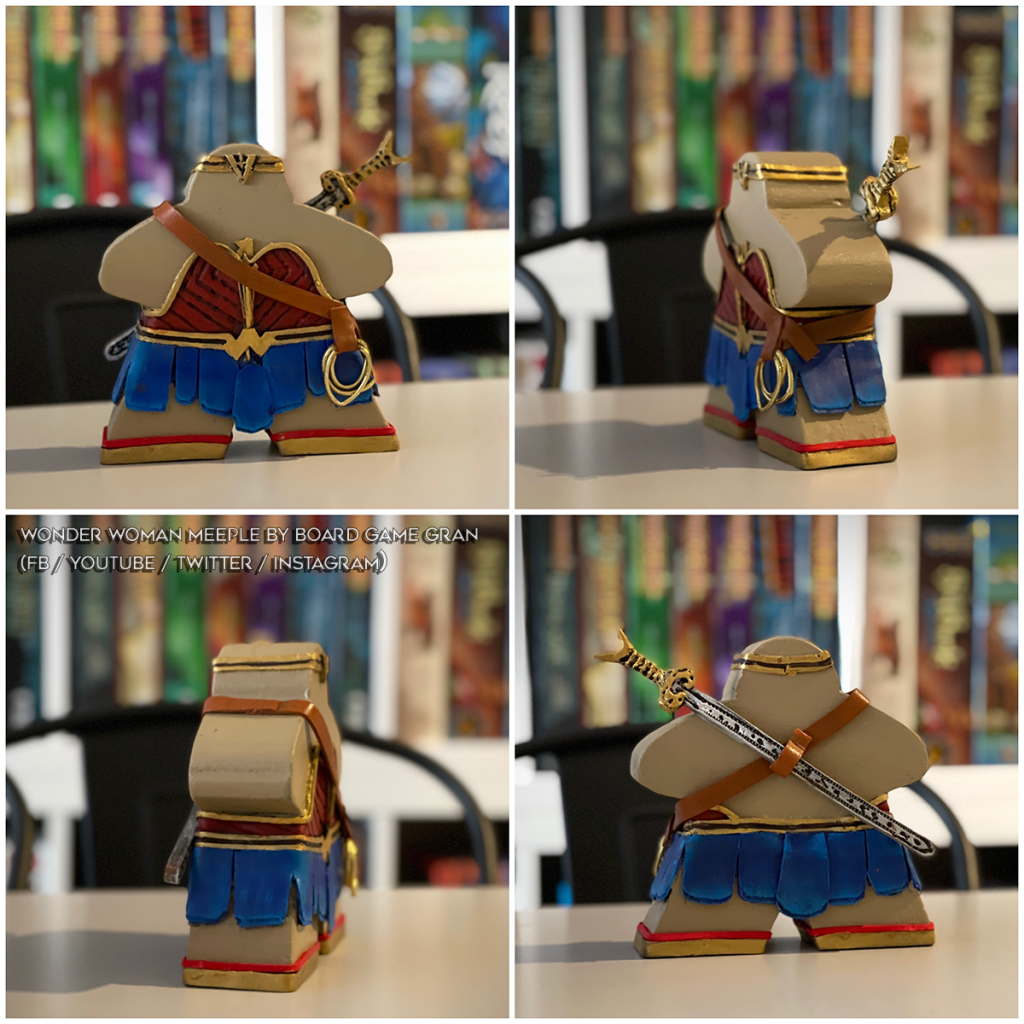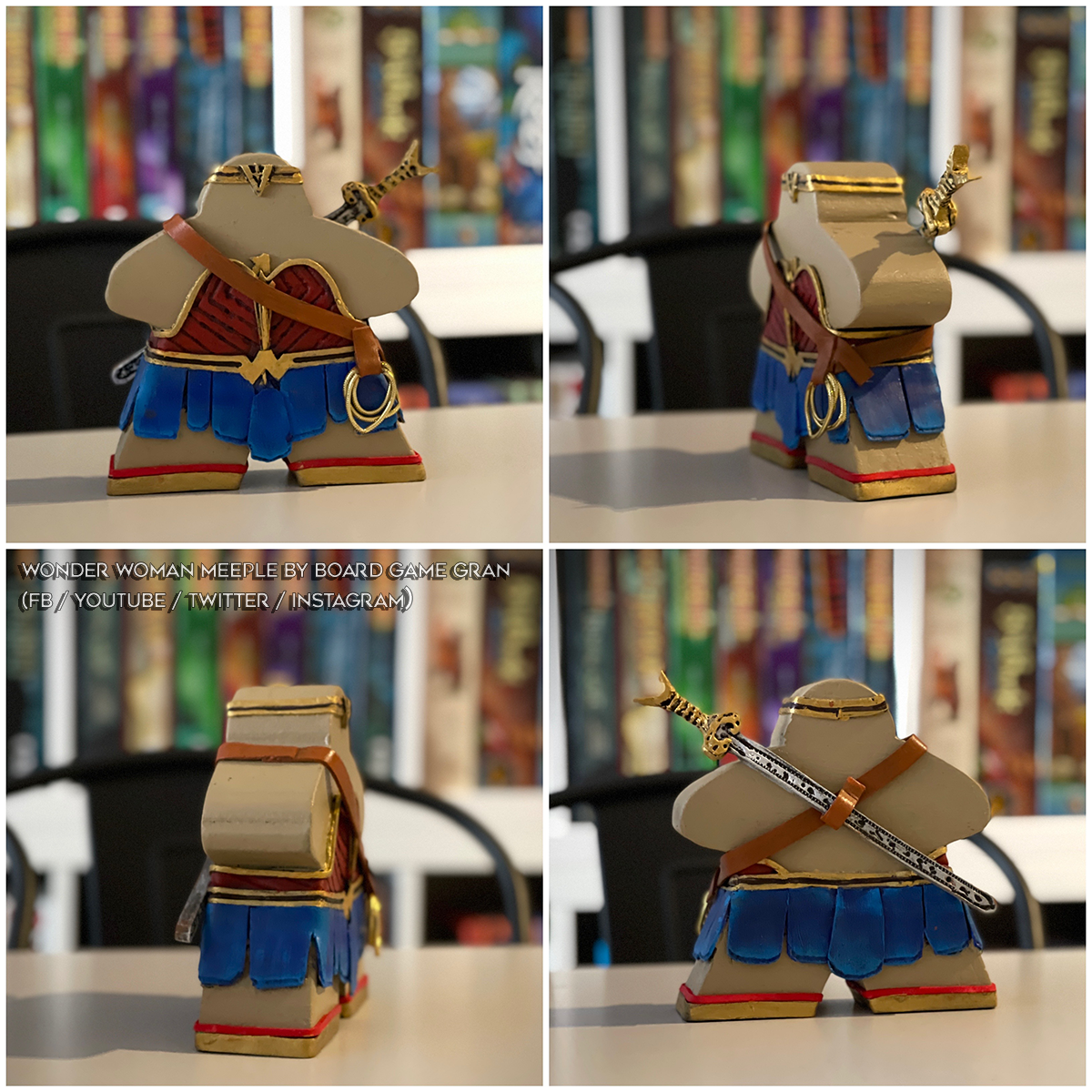 Had to be done, Wonder Woman is awesome and the new movie is looming, so a Wonder Woman meeple was a no brainer! Here she is with her sword and lasso of course. I decided to make the wee sword as well and add it to her back, it added some nice texture back there.
I tried to follow the color scheme of Wonder Woman's armor in the first movie, Of course as a meeple, she has some major thighs, so the shape os off, but I think kinda cute.
Hope you like her.