Stone Golem Shrine Meeple for shelf display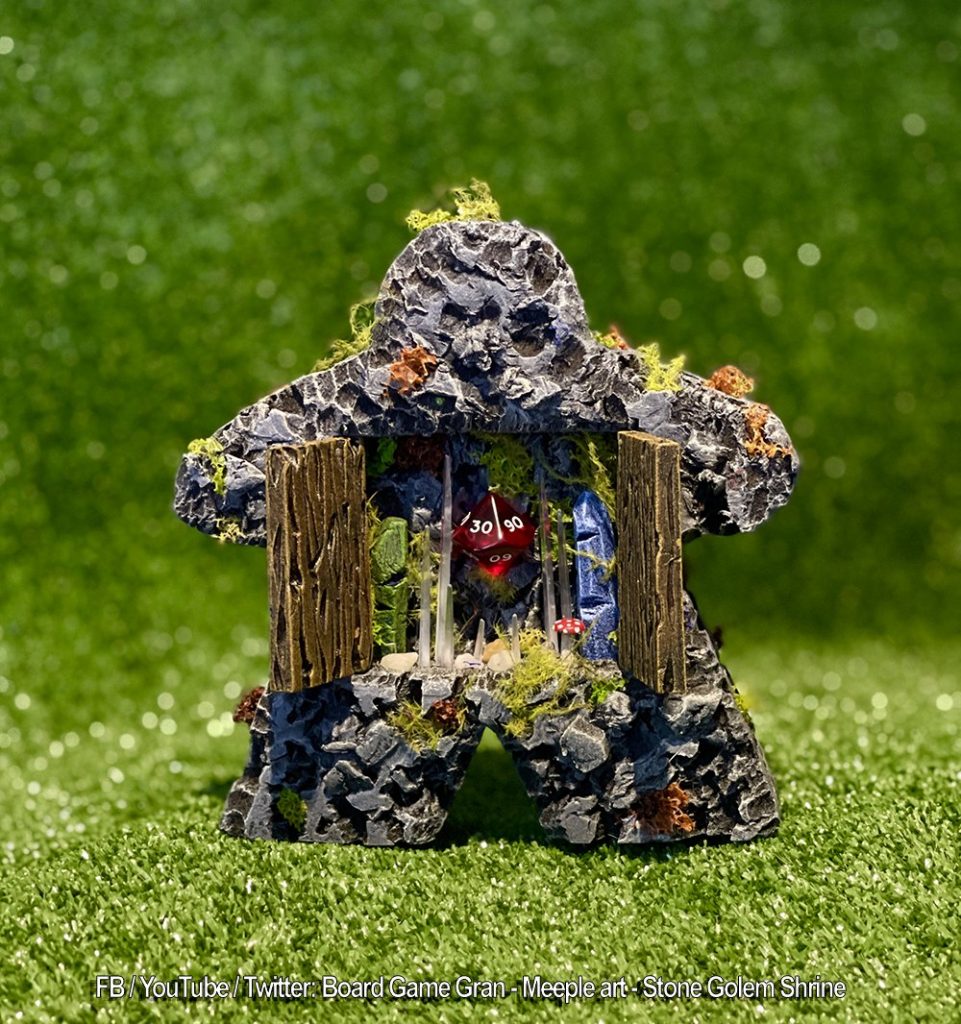 Not overly happy with this meeple art piece, but it does light up, so there's that! There's a switch on the back and it makes the die glow red when you turn it on.
The idea for this one was to do a sort of stone golem shrine. Still not sure about the wooden doors, feel like maybe I should have left them off. Maybe I'll do another one some time. *Mushroom added esp for @chixcangame over on Twitter because they posted a wee mushroom emoji and I said I would add one for them.