Chocolate Layer Meeple Cake… yummy!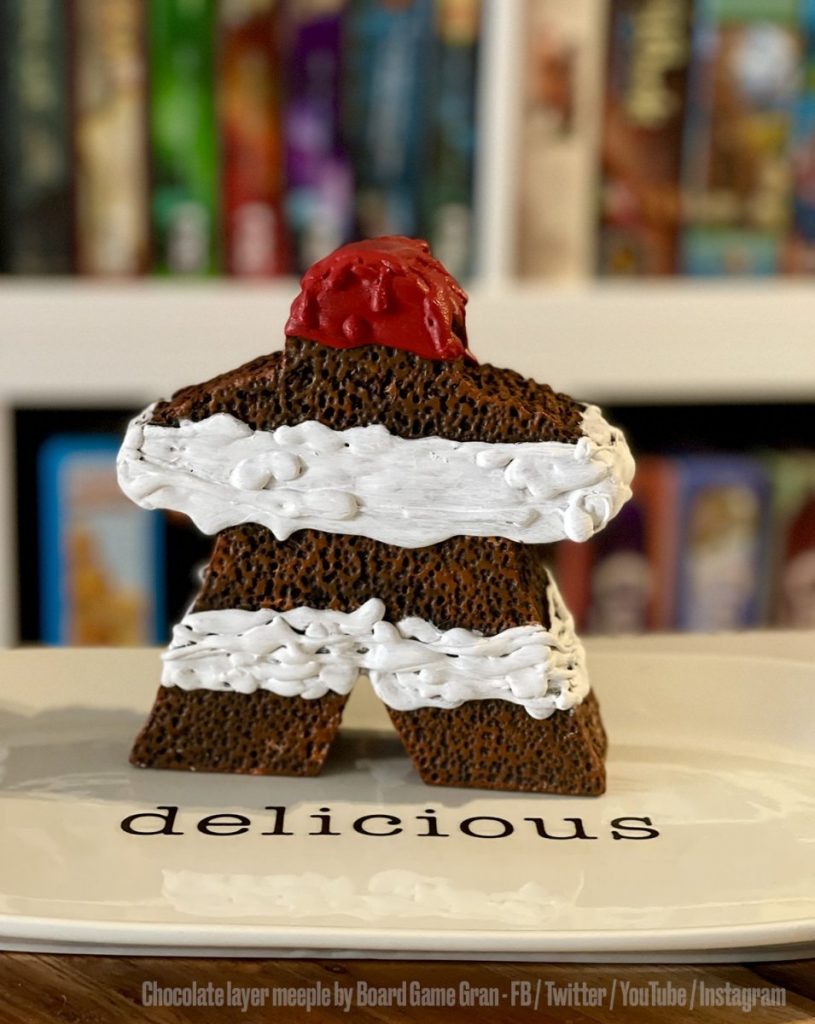 This tasty treat is meant to be a chocolate cake and I think it turned out pretty nice. Sure the filling somewhat goes against the laws of gravity, but it's cute right? I wasn't sure whether to add a wee cherry on top, but didn't bother so as to not lost the clean meeple silhouette.
The most time consuming part of this piece was the 'cake' texture that was done with a small texturing tool, one little dot at a time.
I hope you like it too.
Take time to take care of yourself fellow human!