Forbidden Island component repaint tutorial for you!
Hi fellow gamers! Today for you I've got a tutorial video in which I repaint those gorgeous little relics / artefacts (whatever you want to call them) from Matt Leacock's classic game Forbidden Island. Yes the game in a tin that, let's face it is fun, but isn't always easy to win.
What is easy however is how utterly simple the components in Forbidden Island are to paint and – I hope – make look better than the stock standard colors.
So here it is folks, how to easily repaint your Forbidden Island game components:
Finished components for those not into videos… or maybe they will make you want to watch so you can do your own: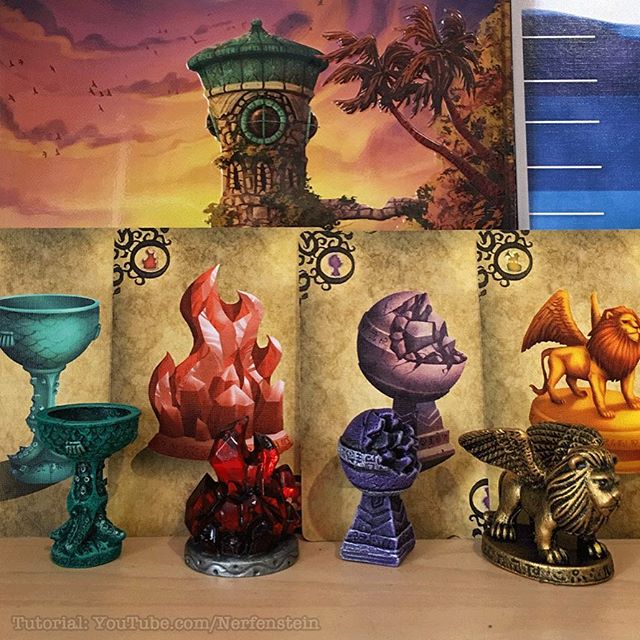 Til next time remember what I always say people… DO GOOD THINGS!