Repaint Tutorial of the Toy Wonder Woman Sword
This is a super quick repaint of the Wonder Woman toy sword. This is the Battle Action Wonder Woman Sword from Mattel and it's actually pretty cool, you press a button and it makes various slashing and chinking noises, it's also got loads of really nice detail.
You could paint this sword a couple of ways, I went with the dark base and the lighter metallic top coats of dry-brushing. You could also do it in reverse and spray it gold and silver and do a dark ink wash. Whatever you choose to do, it makes a really sweet prop for the smaller Wonder Woman cosplayers out there.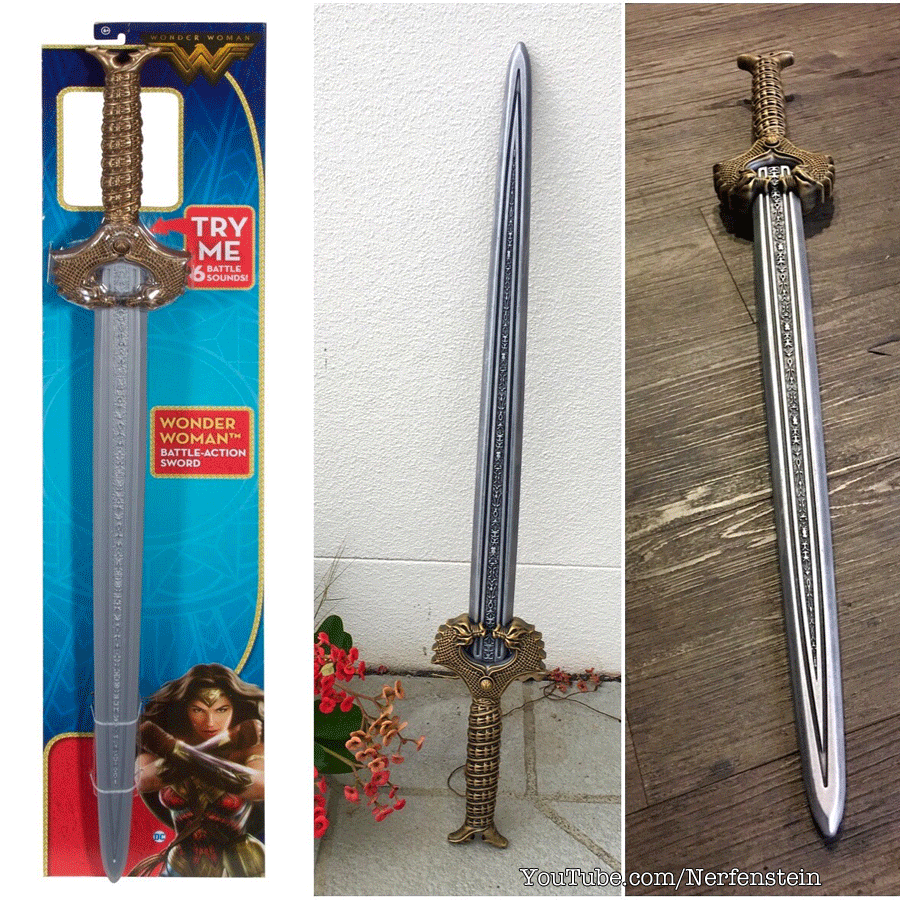 Hope you find this video of use to you folks!