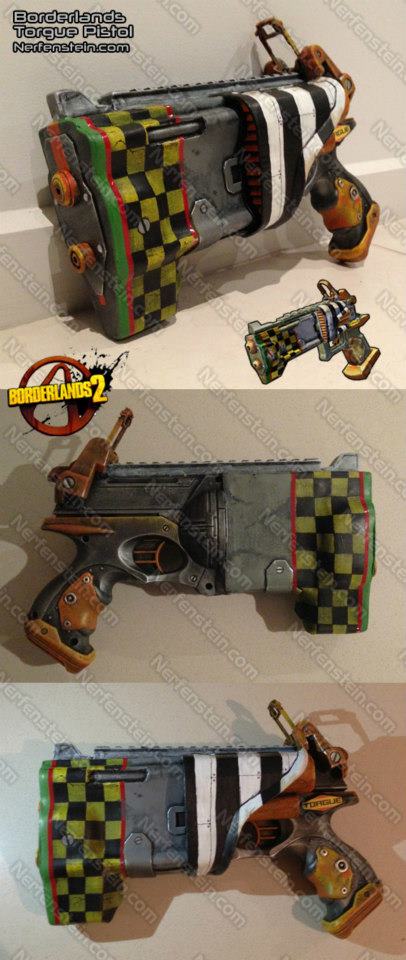 From the Archives: Nerf Maverick Borderlands Torgue Pistol
Over at my YouTube Channel I do a thing called From the Archives where I look back on a mod or prop I've done a while ago. In it I generally explain why I like it and more importantly how it was done in case you want to make your own.
This is a look back at the Nerf Maverick Borderlands Torgue pistol I did way back at the start of 2013. This was a Nerf Maverick modded into one of the iconic pistols from the Borderlands universe. You know I love that Borderlands vibe!
Sure it's old, but maybe you missed it. Here it is covered in a video and if interested you can find the original 2013 write-up about it here.
Hope it's of use Borderlands / Nerf fans!
Till next time people… what do we say?! ….
DO GOOD THINGS!
Nerfenstein Out!
———==oOo==———
Originally written for Nerfenstein.com home blog of Nerfenstein… Gold Coast based Nerf Modder, Prop Maker and Artiste who just happens to have a vajayjay. Catch up with her on her Facebook page, or if you Tweet… there's always Twitter and guess what, she actually replies!