Nerf Borderlands Claptrap mod – From the Archives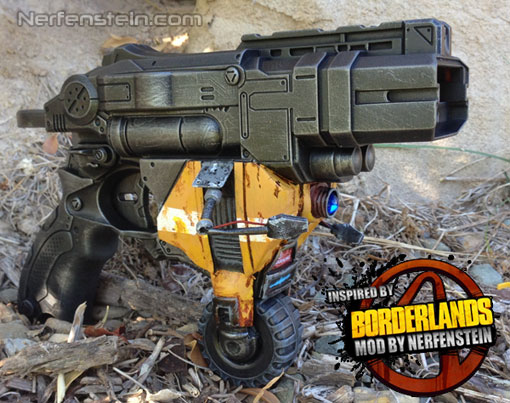 Another one from the Archives! I made a video of one of my favorite builds, the Nerf Vortex Proton Borderlands Claptrap. This one like the Mav2D2 made the most of the shape of the Nerf blaster straight out of the box and then I just brought out the hidden droid within.
The Nerf Vortex Proton is a chunky beast and the front lower section screamed Claptrap to me, so I just went with it and modded one into the snarky little robot from the Borderlands universe. He was hiding in the blaster already!
Till next time people… what do we say?! ….
DO GOOD THINGS!
Nerfenstein Out!
———==oOo==———
Originally written for Nerfenstein.com home blog of Nerfenstein… Gold Coast based Nerf Modder, Prop Maker and Artiste who just happens to have a vajayjay. Catch up with her on her Facebook page, or if you Tweet… there's always Twitter and guess what, she actually replies!