Listen to the Captain!
Can't sleep? Too dark?! Problem solved, gotta get yourself getcha self a Borderlands Captain Flynt helmet comforting nightlight! You'll sleep like Sandman and Big Sleep both sang Rockabye Bladey as they rocked you gently in a death like comforting embrace!
A couple of weeks back I thought to myself… horns on helmets, kind of pointless, a tad dangerous, certainly useless in actual combat, but they look SO AWESOME! I need to make a helmet with horns, to see if I can. First I thought Skyrim Dragonborn helmet! Hold up missy, that's kind of done to death. Wait a minute, Borderlands! I love Borderlands style… Captain Flynt helmet it is.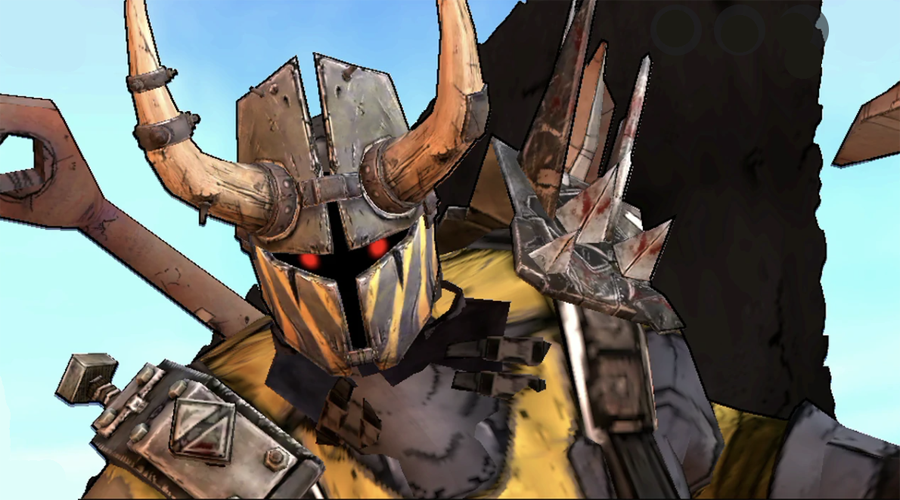 So here it is, the Captain Flynt Comforting Nightlight, I came up with that because, well, humor. Helmets (helms if you prefer) make pretty cool lights because of the general shape and openings. For the red glow (deep red in reality, iPhone never does pick up the actual color of lights) I simply used red plastic in a tube and inserted the light inside the stand I'd made. You could make this as an electric light or battery operated because the bottom is open, so you could easily run a cable in there.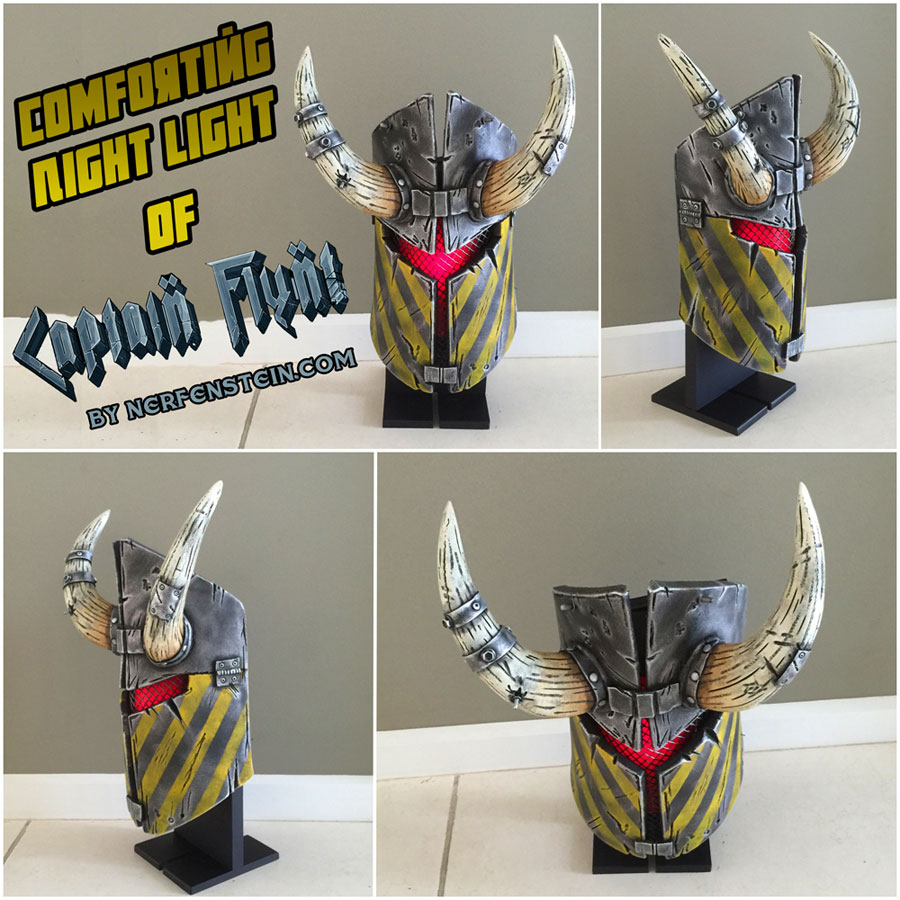 Oh the fun you can have when it isn't a nightlight, you can put it on yourself, or on Jedi Masters, or anything else you fancy. If glowing red isn't your preferred color, you can change that just by changing the plastic.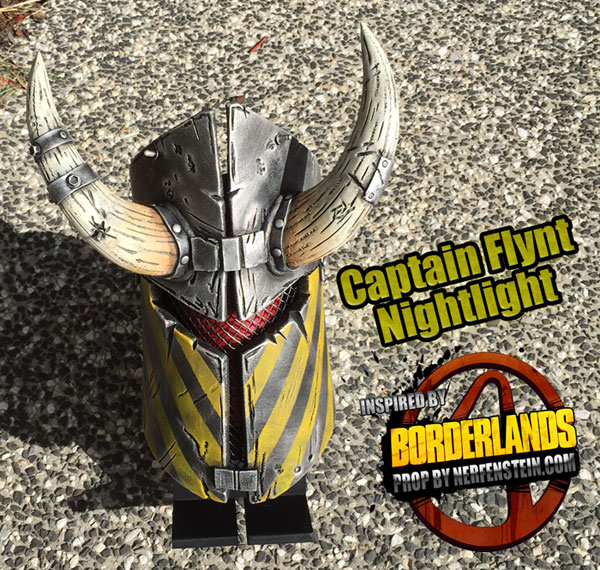 And one in natural light, because people be like "yo Nerfy, why your picture so dark, don't you ever go outside?". I usually answer "no because outside sucks", but here we are, especially for sun worshippers…
So what are you waiting for… make helmet lights! Make all the helmet lights.. and tell the world Nerfenstein told you to… whilst singing You Light Up My Life.
Till next time people… what do we say?! ….
DO GOOD THINGS!
———==oOo==———
Originally written for GirlyGamer.com.au home blog of Nerfenstein / GirlyGamer / BoardGameGran. Catch up with me on my Facebook page, or if you Tweet… there's always Twitter and guess what, I actually reply!