Sometimes a girl needs her own pip-boy
A quick update this week with a couple of my latest 3D print projects all finished and put to bed. First up the Fallout Pip-Boy / Pip-Girl combo. If you follow me on Facebook you'll know I did these some time ago, but on posting the Pip-Girl the community spoke with a fairly loud voice because of a particular aspect. Essentially they liked it, but they didn't like I'd done the entire thing as a Fallout Pip-Girl and left the screen with a boy on it. I love my little community there, so took their words of wisdom on board and when I got time I went back and changed it. Along with the change to the screen, I also tweaked a couple of other things that were bugging me about it, just fixing the gauge so it was more grungy, repainting the dials and a general tweak all over.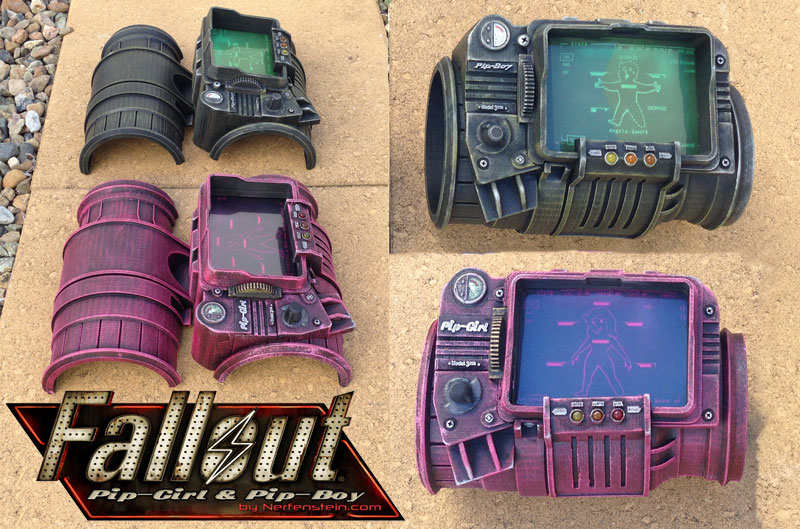 I needed to do a Pip-Girl … for reasons
Next up the Duke .44 pistol from upcoming video game Destiny. I had help with this one from my pal RantoJax (she modeled this in 3D for me at my request), what a great job she did. We noticed a few things that differed slightly from the in game art and have since come up with a V2. I weighted this with some plaster because the standard print was really light and it looks so beast it needed a little weight behind it. Anyway, here's the finished Duke pistol from video game Destiny.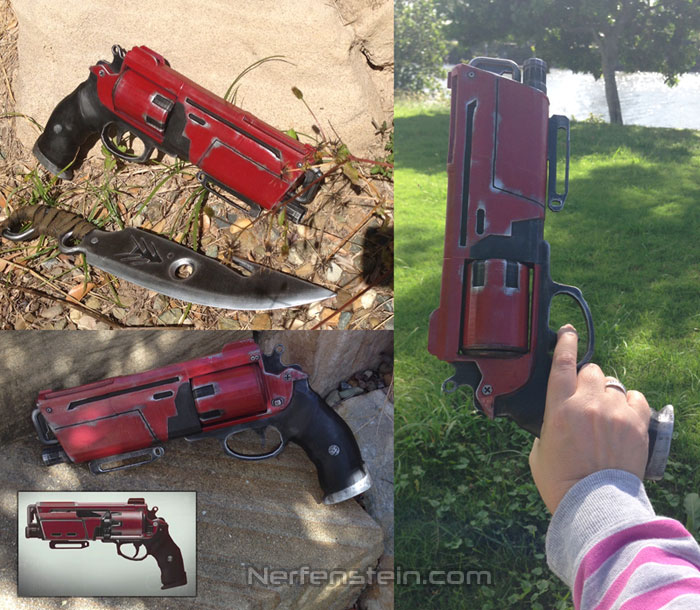 This is one big blaster
That's it for this week, more to come before I head off on my trip later in the year and my blog turns into a travel blog lol.
Till next time people… what do we say?! ….
DO GOOD THINGS!
———==oOo==———
Originally written for GirlyGamer.com.au home blog of Nerfenstein / GirlyGamer / BoardGameGran. Catch up with me on my Facebook page, or if you Tweet… there's always Twitter and guess what, I actually reply!