Borderlands, you know I love it!
Still enjoying my 3D printer and here are my latest prop replica prints. The Borderlands Shield mod and Golden Vault key props. These came to me via Thingiverse and were modeled by the talented Kskeuse and cptnAWESOME respectively.
There wasn't a whole lot of finishing that needed done on the Borderlands Vault Key prop as it was a fairly clean print (even with the shoddy print material I was stuck using). The Borderlands Shield mod on the other hand needed a fair bit of work and the rear of the model lost some detail as it needed to be Dremeled smooth, but overall, pretty cool. This is just a quick post, so you can see them if you follow me here at my website, as opposed to my FB page. Hope you like it.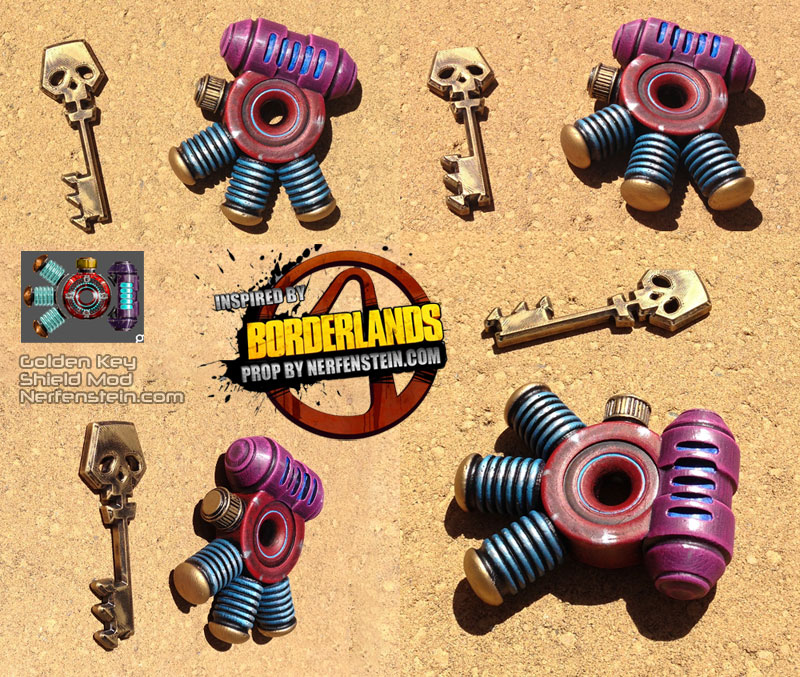 Till next time people… what do we say?! ….
DO GOOD THINGS!
———==oOo==———
Originally written for GirlyGamer.com.au home blog of Nerfenstein / GirlyGamer / BoardGameGran. Catch up with me on my Facebook page, or if you Tweet… there's always Twitter and guess what, I actually reply!