When life gives you lemons! 
A quick update for the week. I'm getting ready for the huge Supanova expo in Brisbane this coming weekend and mixing things up a bit with some brand new video game related display props. These are the latest addition to the Nerfenstein game props catalog, the Aperture Science Combustible Lemon grenades. I only made a few of these so they're extremely limited, they tick and BOOM when you remove the pin and press the release. Cave Johnson would be proud to have these babies on his shelf!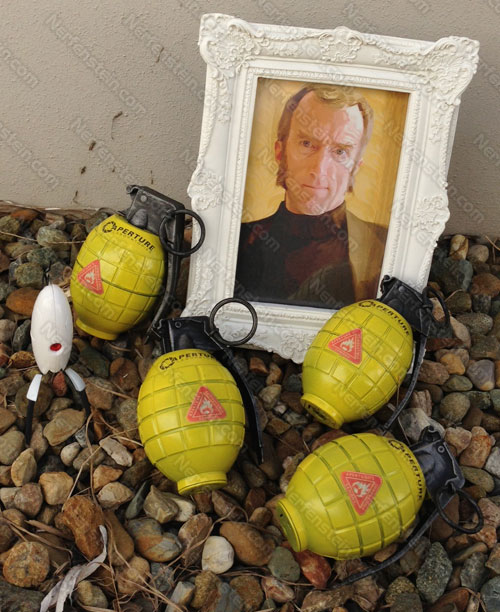 Remember what Cave says….
"When life gives you lemons, don't make lemonade. Make life take the lemons back! Get mad! I don't want your damn lemons, what am I supposed to do with these? Demand to see life's manager! Make life rue the day it thought it could give Cave Johnson lemons! Do you know who I am? I'm the man who's gonna burn your house down! With the lemons! I'm gonna get my engineers to invent a combustible lemon that burns your house down!"
―Cave Johnson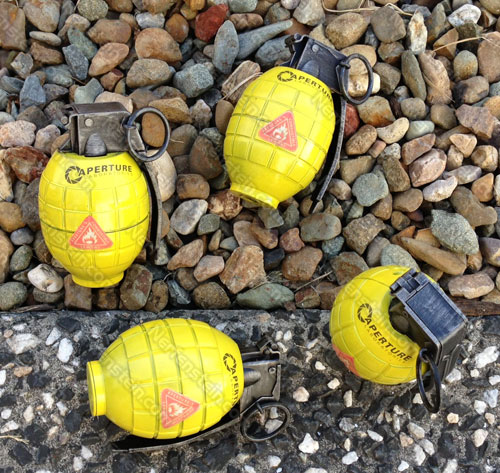 I hope you liked this little update.. .there will be more madness from Nerfenstein Labs once Supanova is done and dusted. Until then funsters… Have a great week.
Till next time people… what do we say?! ….
DO GOOD THINGS!
———==oOo==———
Originally written for GirlyGamer.com.au home blog of Nerfenstein / GirlyGamer / BoardGameGran. Catch up with me on my Facebook page, or if you Tweet… there's always Twitter and guess what, I actually reply!