The AEP7 Fallout Laser Pistol, working Nerf.
I love this gun. There I said it, this mod took me a long time (probably all up about 20 hours of faffing) and I love the finished product, because there is something insanely cool about firing Nerf darts out of the AEP7 Laser Pistol from Fallout haha.
Positively useless in a Nerf war or HvZ game? Probably, but there is a good possibility whilst the firing capacity of the Nerf Nite Finder is lame (one shot, which in a HvZ / War really isn't ideal unless you're a crack shot of course), the off putting nature of this gun more than makes up for it, giving you time to take a bead and make that perfect one dart shot. -Please note, I don't think the Nite Finder is lame… I am referring to the firing capacity of the blaster compared to other Nerf guns.. I loves the Nite Finder 🙂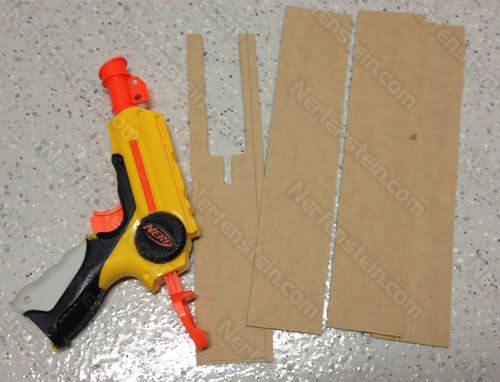 The AEP7 Nerf laser pistol.. bulky, but bad ass … don't leave home without it.
Here's a video I made of the test firing… ignore how happy I was at using it haha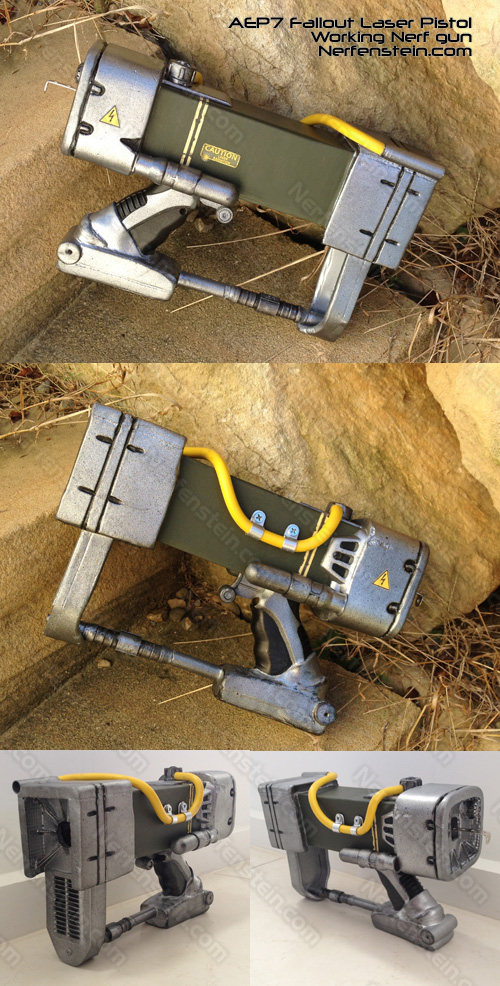 This post written for GirlyGamer.com.au and jettisoned to some other GirlyGamer / Nerfenstein related social media sites… coz that's how I roll.
Follow my exploits on the Nerfenstein Facebook Page… it's a hoot.. no really.. seriously…