Quick Halo Nerf mod
Just a quick update. As some of you may be aware, I'll be at SupaNova, a pop culture event on the Gold Coast, Australia later this month. I've been asked by quite a few people for more Halo and Mass Effect mods, so here's a sweet little Halo inspired Nerf Scout. If you follow me on facebook, you will have already seen it there, just playing catch-up here on my blog! Here's the lowdown from facebook:
"Halo Nerf Scout. This is for Supanova. The drilled holes worked out pretty cool. I'll definitely do that from now on."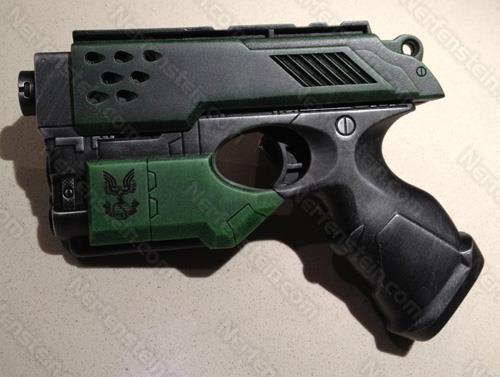 The 'drilled holes' refers to the fact I used my drill-press to actually drill out the holes. This worked great and I will be doing this from now on as the effect is much more aesthetically pleasing to me than just painting in the divots of the exhaust ports (you saw it here FIRST! lol). I'll leave you with a pic to illustrate what I mean.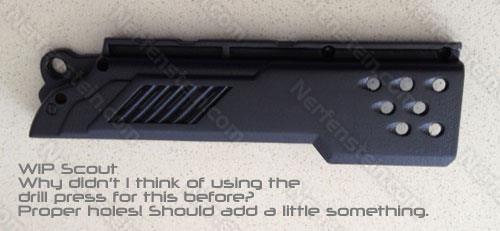 That's it funsters… go back to your business and have a wonderful day! xx
If you're seeing this post anywhere other than GirlyGamer.com.au, my Facebook page or my other social media outlets, you've been shanked. Yes, some cheeky blighters do like copying and pasting my ENTIRE posts to their sites like I write for them… I don't, so head to my actual site if you want to comment, so I actually get to see your comment and can reply 🙂