A quick update! Here's the poor woman's M5 Phalanx from Mass Effect. I'm not sure of the name of this blaster, but it was just a pistol I saw in a store (maybe Toys R Us) and liked the shape.
I wanted to do another Mass Effect pistol and the shape of this one screamed M5. As much as I would LOVE to do a resin prop replica of this gun, it's out of my price range at the moment… so I did this as a bit of a homage to that. It's fully weighted for extra beef and I added the PhalanxS to denote it as a subset of the original M5 Phalanx.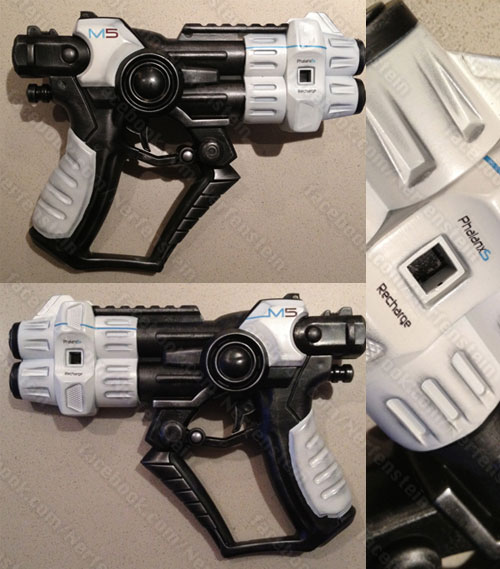 Till next time people… what do we say?! ….
DO GOOD THINGS!
———==oOo==———
Originally written for GirlyGamer.com.au home blog of Nerfenstein / GirlyGamer / BoardGameGran. Catch up with me on my Facebook page, or if you Tweet… there's always Twitter and guess what, I actually reply!