BioShock Big Daddy Nerf Vortex proton mod prop – Hey funsters! It's almost the weekend, so time for another Nerf mod / prop update. Because I'm a huge video gaming fan, game related mods are going to pop up from time to time and this week we've got another, in the form of the BioShock Big Daddy Nerf Vortex Proton mod. BioShock is one of my favorite game franchises and Big Daddy is one of the coolest gaming antagonists (some might say protagonist) out there (imo). I still remember the first time a Big Daddy charged me in BioShock, it was terrifying! A truly awesome character, from a truly awesome game franchise.
Here's some images of the BioShock Big Daddy Nerf Vortex Proton mod. I hope you like it.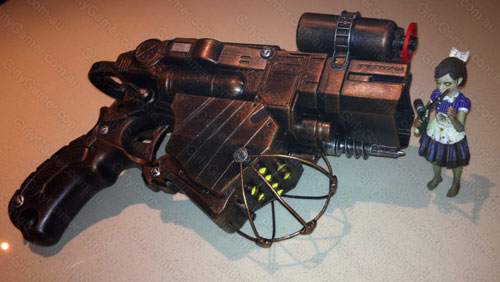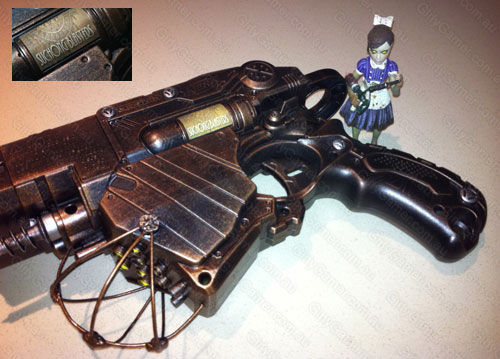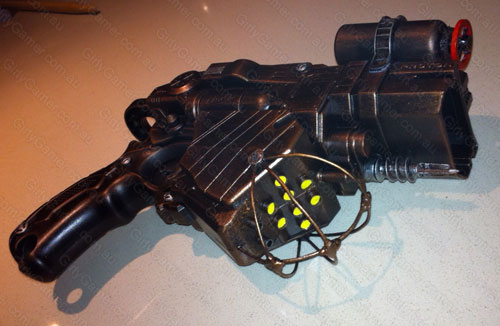 If you liked the Nerf Vortex Proton BioShock Big Daddy mod, you might also like the Nerf Vortex Proton Fallout PIP-Boy and PIP-Pad mod from last week.
This Nerf mod post written for girlygamer.com.au and Nerfenstein, where it was drilled over to tumblr, posterous and other social media places via Big Daddy, with the help of a Little Sister…. Look Mr Bubbles… it's a Nerf Mod post.
Join the Nerfenstein Facebook page for blaster modding and prop making fun!