Gartenbau board game by 25th Century Games – Written Review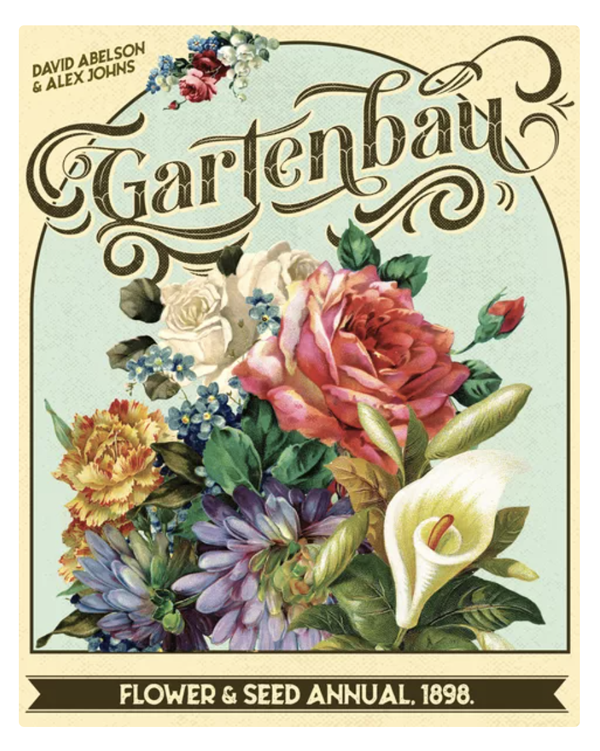 Hello fellow board gamers. Today I'm looking at Gartenbau from 25th Century Games. "Gartenbau is a 2-4 player game in which players place and layer tiles in a tableau to meet the growing requirements of specifically drafted flower tiles".
That's the official description and – as expected – it's spot on. You play gardeners, planting seeds, growing them into plants and then eventually beautiful flowers to garner prestige. How you do it is clever. You collect seed tiles and lay them in your garden (tableau), you then lay plants over the top of those, matching them and using collected rain and sun resources. Once the plants are planted where you need them, you add that third and final level, the flowers and the main scorers of the game.
It sounds simple and rule wise, it is, making it accessible to anyone. Where Gartenbau shines is in the complexity of the decision process. Do I pick up those seedlings and place them, how do I best place them. Do I forgo those to get some sunshine and water, so I can get some plants, to get me on my way to flowers. As with the three layers of tiles on the actual table, so are there layers of fun complexity within the game and the decisions you need to make.
I've really enjoyed my time with Gartenbau from 25th Century Games.
Be sure and check out the Kickstarter Page if it sounds of interest to you.
Here's 25th Century Games links.
They're a really cool wee company, with lovely people behind it.
25th Century Games Twitter
25th Century Games Website
25th Century Games Instagram
25th Century Games Facebook