Invasion PSVR Experience Thoughts:
I saw Invasion in the Playstation Store and figured, why not give it a go. I'd only just got the PSVR so I was wanting anything, even 'experiences'. Yes Invasion is not a game, it's essentially a 5 minute Pixar style film you find yourself inside of. You get to watch things unfold all around you in full 360 degrees.
Baobab studio's did a wonderful job with Invasion, it's a gorgeous little thing. My favorite part was probably the first time I looked down and realised that other cute white rabbit wasn't the only one in town (I actually thought I was a snowman at first, or Bayamax.. but that's between us ok). The problem is, gorgeous though it is, there's just no depth there.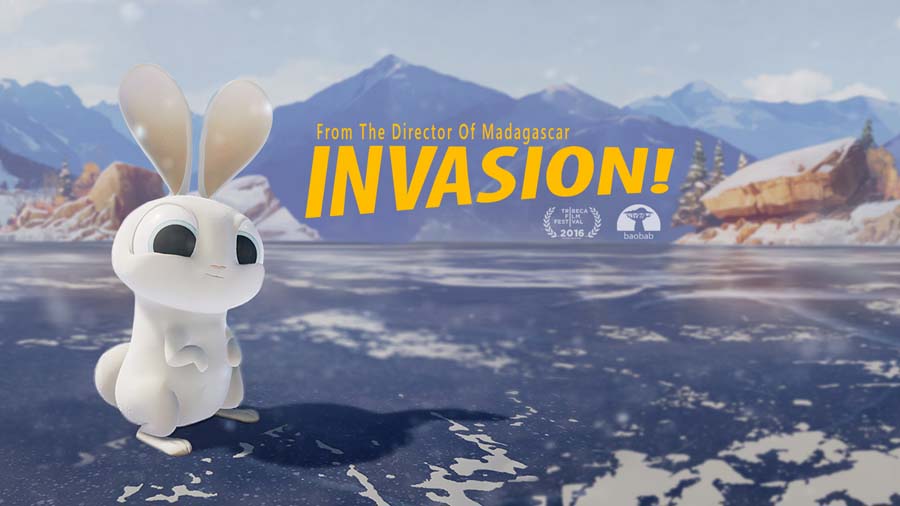 If you're looking for a cute 5 minutes to show younger people, or indeed anyone who likes cute stuff, download Invasion and give it a look. There's apparently more episodes incoming that will add to the story in some way.
Loads more info at the Baobab Website