Tiny Epic Quest tabletop board game itemeeple repaint tutorial
If you're not familiar with Tiny Epic Quest, it's a tabletop game from Gamelyn Games and game designer Scott Almes. The Tiny Epic games – and Scott Almes – are well known for quality / fun games that come in a small box.
Tiny Epic Quest is a fantasy game for 1-4 games in which you play a little band of elf heroes, traveling the realm and going on quests to save the world.
A world of peace has been torn asunder by the opening of a vile portal from the goblin kingdom. Nasty goblins pour into the peaceful groves and villages of the elf world, setting the realm ablaze. Now you, the heroes, must quest in order to right this wrong. There are two paths to victory: closing the portal or slaying all the goblins. Which one will you choose? Either way, your quests will be aided by the help of the surviving mushroom folk — and by the epic items that have been lost in the realm's deep dungeons. The world is ending quickly, so you must act fast to save it, but you also need to know when your luck will run out…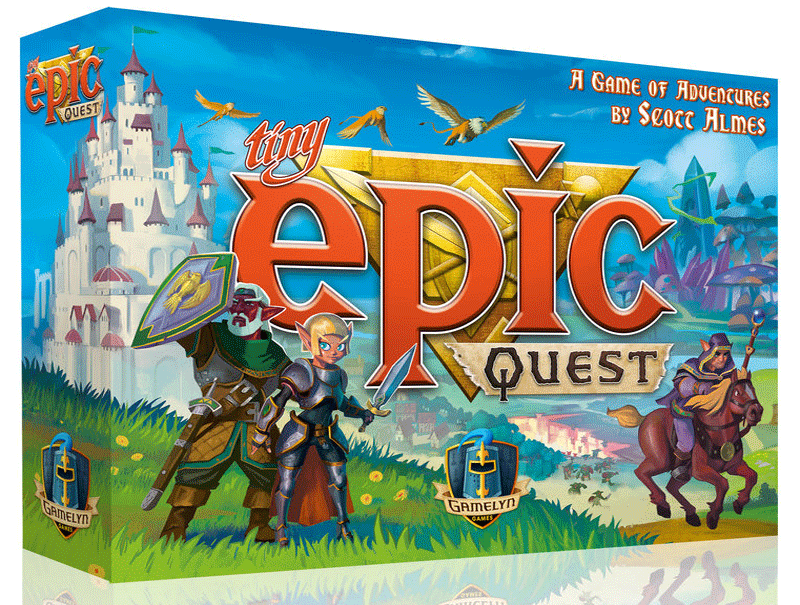 Tiny Epic Quest is a gorgeous looking game AND it uses Itemeeples, a clever invention by Gamelyn Games in which the meeples can hold weapons and other items. The game comes with a lot of adorable little items and I decided to paint them (they are white plastic when you get them).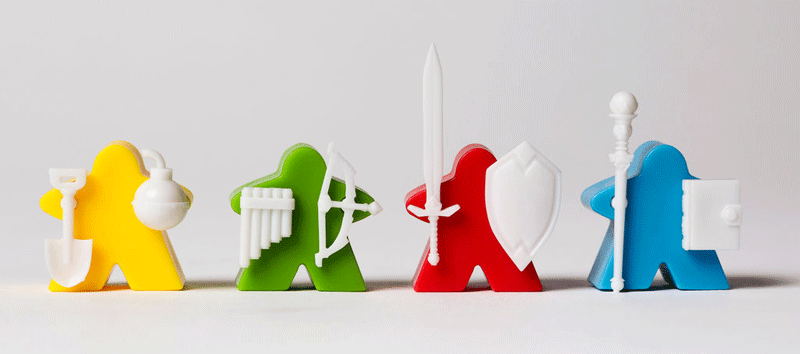 This is the walkthrough of that repaint. Hope it's of help to those of you who perhaps want to repaint your own itemeeples items.
Til Next time… what do we say?
DO GOOD THINGS!
Thanks for reading / watching.
You can catch me on Facebook, Twitter, Instagram.