Kylo Ren was as annoying as this mod
This is a repaint of the two part Kylo Ren Helmet toy, joined together, sanded to heck and then primed and painted. I did this for a good friend of mine, GothenqCowboys on YouTube – if you're into awesome geek toys / action figures / pop vinyls etc. check him out! Anyway this turned out to be a much bigger job than either of us had anticipated, but it turned out not too shabby! (even mistaken for the expensive Black Edition Kylo Ren by someone on Facebook which is awesome!).
The Rubies version helmet comes in two halves, the back and front, problem is, those halves don't quite fit together when you connect them by the velcro strip it comes with (at least in this particular version). The video runs through just a smidge of the hours (I MEAN HOURSSSS) of sanding, how it was done and then that all important repaint.
And here's the finished helmet for those who don't like videos: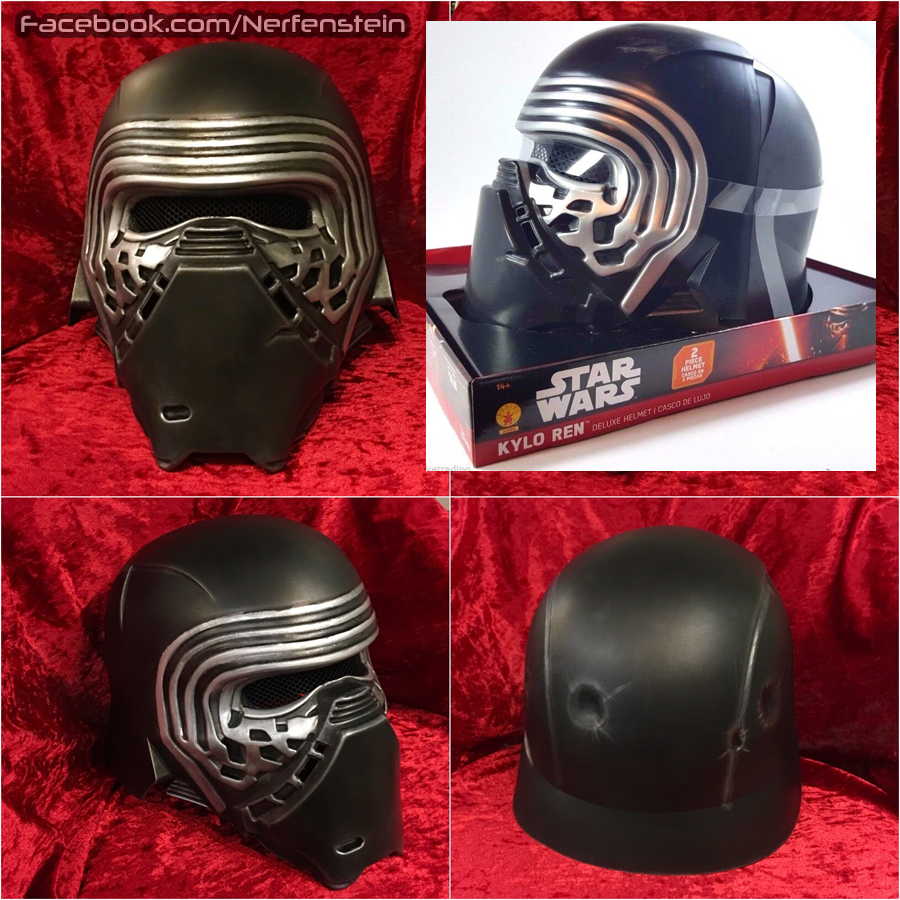 Till next time people… what do we say?! ….
DO GOOD THINGS!
Nerfenstein Out!
———==oOo==———
Originally written for Nerfenstein.com home blog of Nerfenstein… Gold Coast based Nerf Modder, Prop Maker and Artiste who just happens to have a vajayjay. Catch up with her on her Facebook page, or if you Tweet… there's always Twitter and guess what, she actually replies!