Love this mashup! Batman meets Mario!
HUZZAH! My first prop commission after all that health drama and my 8 week USA trip (wherein I broke my foot 6 days in!). What have we here? A dual-use old fashioned – see vintage – giant pipe wrench. I was contacted by a lovely chap named Clint, he had this AWESOME idea of cosplaying "Greaser Batman", but he needed something that could also be used for Mario cosplay. We chatted a bit and he sent me a sketch of a wrench. For those wondering a "Greaser" is a subculture from the 1950s / 1960s influenced by Rock'n'Roll, the name comes from the greased back hair and overall look.
This was a wonderful commission, Clint was a cool guy and knew what he wanted. This always saves time when commissioning a prop maker / artist to do something. Try and have a clear idea of what
you want and if possible – as Clint did – sketch something out, or find a reference image. The time a prop maker can spend trying to work out what YOU want can run into hours / days, so it's always good to work that out BEFORE you contact them. Thanks Clint!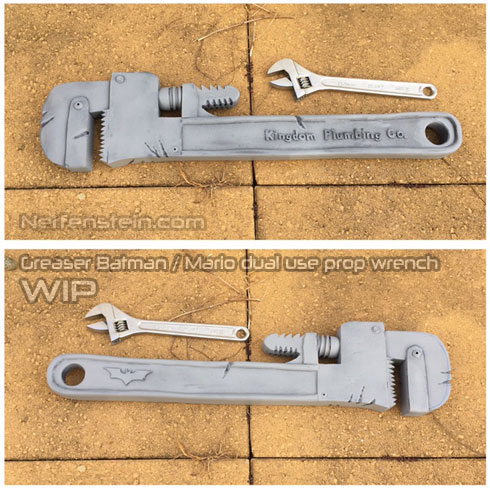 Yup… she big!
The material used for the giant pipe wrench prop was simple EVA foam. I love this stuff, it's easier to cut than mdf and makes for great cosplay material. Unlike resin and other hard materials, you can drop a foam prop and it won't break. It's also light enough to carry around at a con all day without you being tired (and it's convention safe). You can see how big the prop wrench is compared to a regular spanner.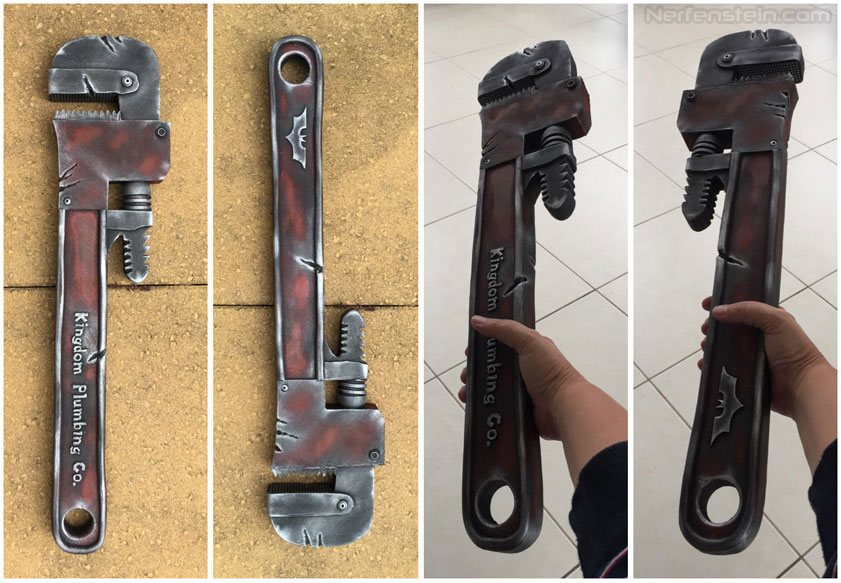 This didn't quite cut it and was changed
I finished the prop wrench, gave it a real mucky look, good and dirty, like a greaser might want and plumber might use. On one side it sports a Batman logo, on the other "Kingdom Plumbing Co." in the Mario World font. Clint came up with the Kingdom Plumbing Co. idea and I loved it. I did it in the Mario font to tie it all together.
As happens sometimes, when I sent the finished image (above) to Clint he suggested a change, he wanted the wrench red, real popping red. When I take on a commission I always want the customer to be happy with the finished product, so it was back for a repaint. I have to say, I'm glad he made the suggestion, because it does look cool really red.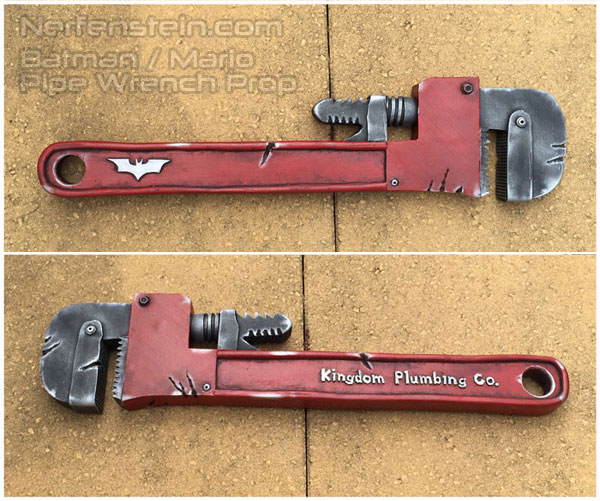 Dual use prop – Batman and Mario
This took longer than I'd anticipated, but I really like the finished product. Shaping some of the parts for this was time intensive, but it's amazing just what you can do with foam as a prop making material. If you're thinking of making your own cosplay prop and not sure where to begin, EVA foam and dense insulation type foam is a great place to start. Or you can pay a struggling artist – like me – to do it for you.
Thanks Clint, it was great working with you!
ADDENDUM: The finished looks!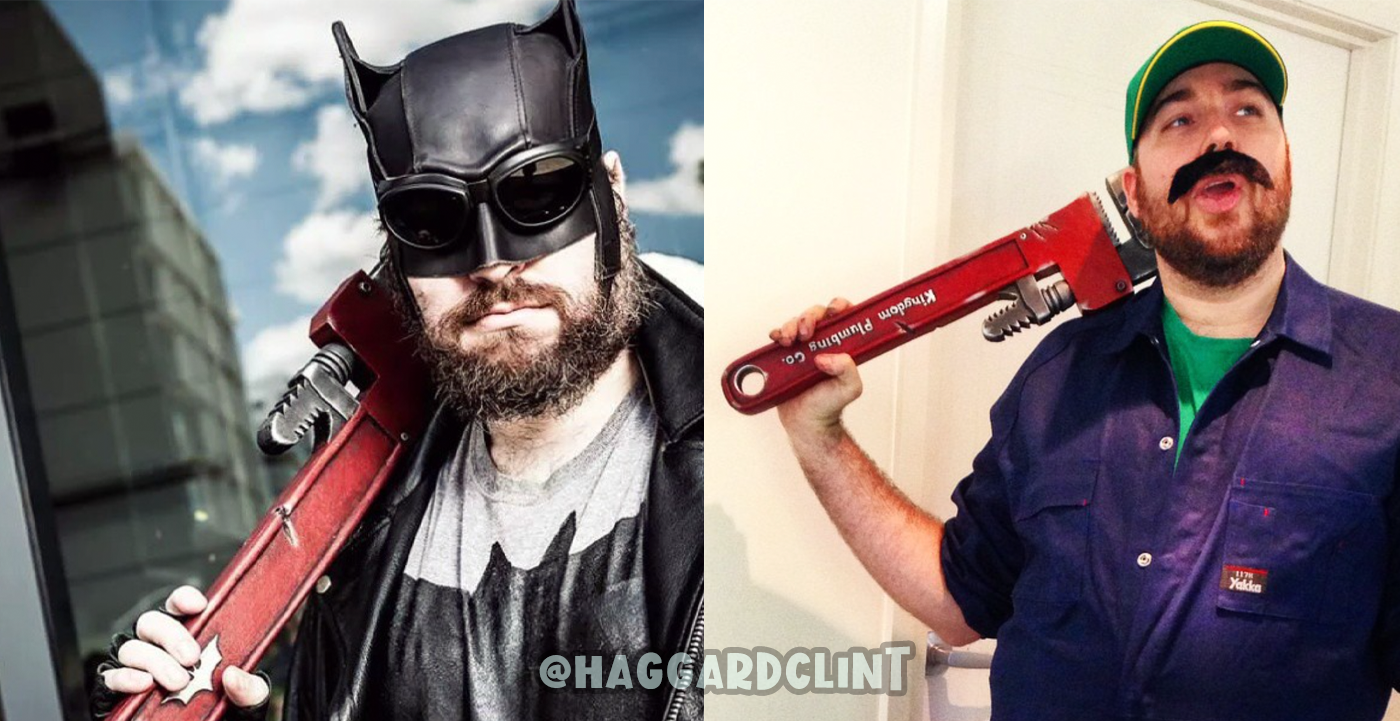 Till next time people… what do we say?! ….
DO GOOD THINGS!
———==oOo==———
Originally written for GirlyGamer.com.au home blog of Nerfenstein / GirlyGamer / BoardGameGran. Catch up with me on my Facebook page, or if you Tweet… there's always Twitter and guess what, I actually reply!