Lara Croft, one of the best female gaming characters
I'll preface this by saying I LOVE the "Tomb Raider" franchise, I LOVE "Lara Croft", I have bought every game released since it appeared on both SEGA Saturn and PS1 (I owned it on both). I 'studied' Lara Croft at university level, I own all the figures, films etc. I am – you may say – a true "Tomb Raider" fangirl.
As props go there isn't a whole lot that is iconic when it comes to Lara Croft, other than her clothing, belt and pistols. Sure there are other Lara Croft prop replica's you could do, First Aid Kit, various 'treasures', backpack, but in the new game there is only one true iconic prop, Lara's Ice Axe.
I did a little replica of Lara's necklace, but the ice axe is really where it's at, this is the result.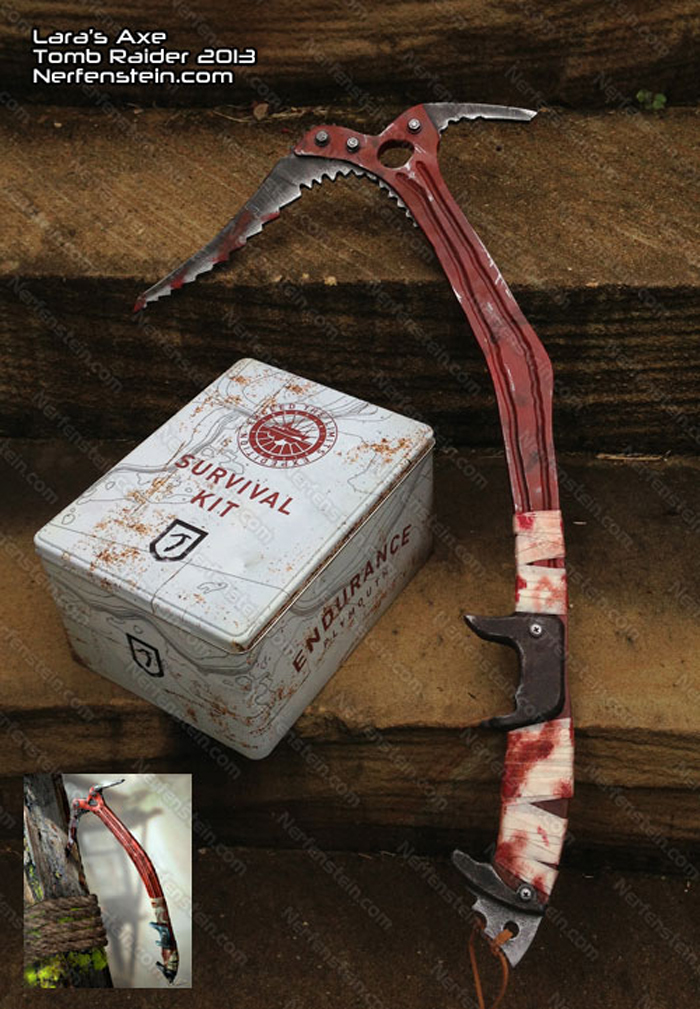 If you can't already guess this is all mdf, nuts and bolts aside. It was a pretty time-consuming build due to all the edges and the hand-painting. Still it worked out great and was well worth the time. If you want to commission one, let me know.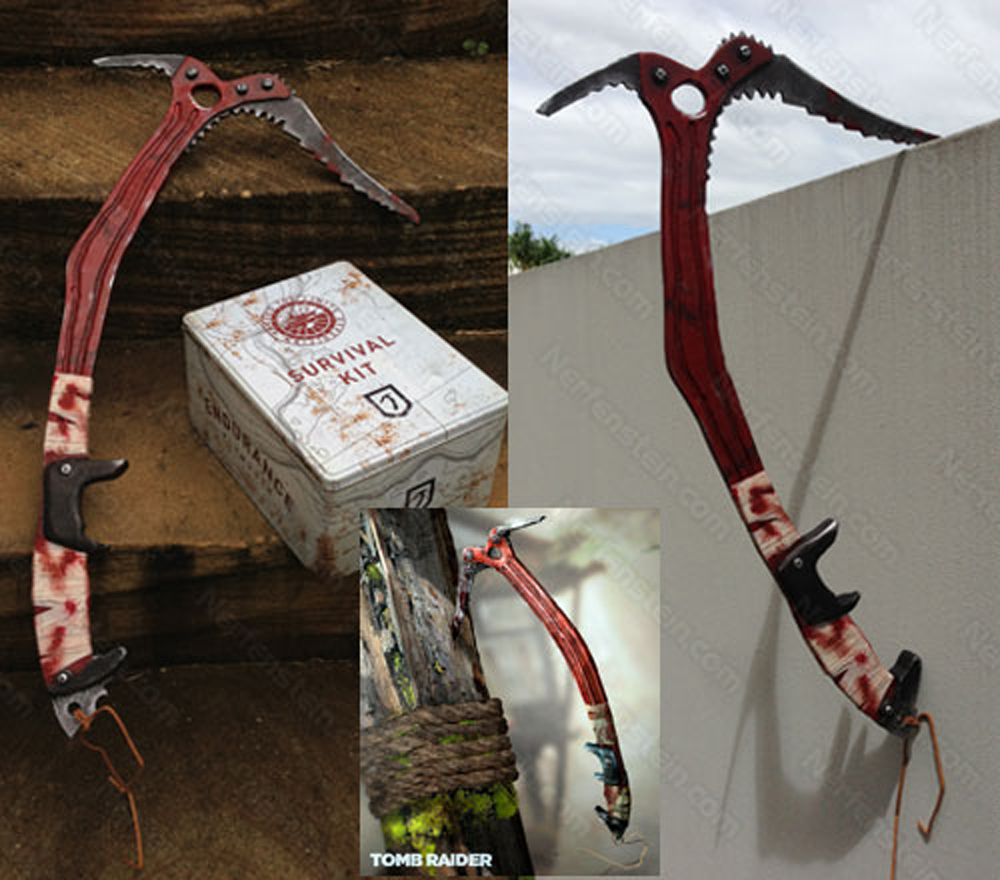 Hope you've liked this latest prop replica build.
Till next time people… what do we say?! ….
DO GOOD THINGS!
———==oOo==———
Originally written for GirlyGamer.com.au home blog of Nerfenstein / GirlyGamer / BoardGameGran. Catch up with me on my Facebook page, or if you Tweet… there's always Twitter and guess what, I actually reply!