Just a quick one for today, This is my take on the Team Fortress secondary weapon, the humble pistol. It's not exact, but then it's not meant to be, this was just for funsies and I left the paint job sort of cartoony to match the idea it came out of a game. I also fully weighted it so it's heavy to pick up.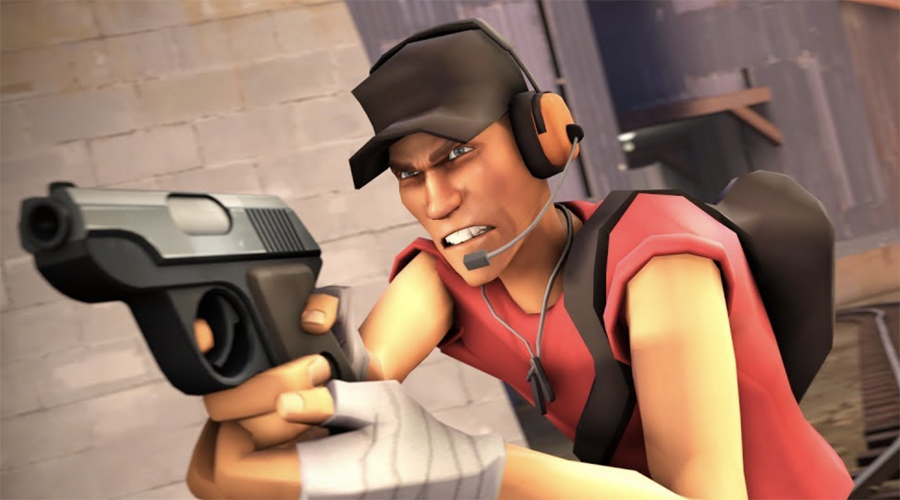 I might do a few more Team Fortress props as I'd like to try a really flat cartoon / cel-shaded style of painting. I guess we'll see what the future holds, for now though I give you the Team Fortress pistol prop.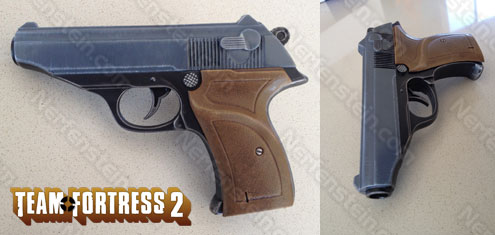 Stupid easy one for you to do if you need a Team Fortress 2 cosplay weapon.
Till next time people… what do we say?! ….
DO GOOD THINGS!
———==oOo==———
Originally written for GirlyGamer.com.au home blog of Nerfenstein / GirlyGamer / BoardGameGran. Catch up with me on my Facebook page, or if you Tweet… there's always Twitter and guess what, I actually reply!