Yup, another video game homage
Another week and another video game homage, surprise surprise. This is a game I am soooo excited about I just cannot tell you, "BioShock Infinite", the latest game in the brilliant "BioShock" series by Irrational and 2K. Anyway I wanted to do a Nerf Rayven in a different style and figured this was it. I am a HUGE fan of the BioShock series, I bought the games, most of the toys from the games and I've played them through a couple of times, the writing in these games is just.. well, wonderful.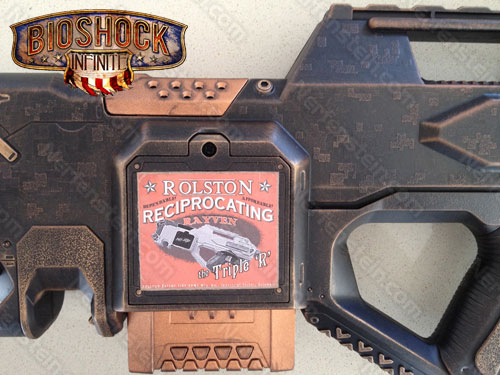 As well as the writing, the artistic design of the BioShock games is just beautiful. BioShock Infinite changes the style somewhat, given the setting differs from the city of Rapture seen in the previous titles, but it still looks astonishing.
Anyway this is my little homage to the "BioShock Infinite" world, a Nerf Rayven with a twist…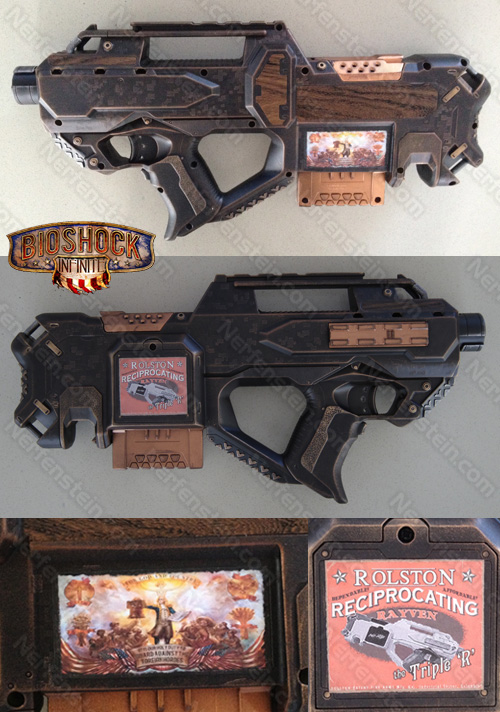 I thought this would look cool with something different than just another Rayven with colored paneling, so I went with wood grain panels (or woodgrain panels if you prefer). This added some zing to the blaster, wood grain looks nice with brass and copper tones. I'll add another 2 images as these top photos don't really show this gun off to how pretty it is, this is definitely a display piece for sure!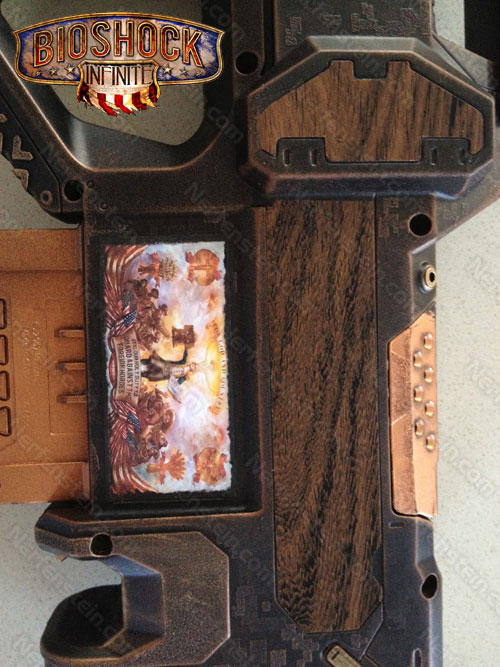 As with all blasters / props / art pieces, this one is for sale, so if you want it, just email me.
Till next time funsters!
This post written for GirlyGamer.com.au official blog of artist in her own residence, Nerfenstein.
If you haven't already, join me on Facebook!