A try of the FF VII gun Cerberus
Forgotten all about this one until someone reminded me recently. This is my take on the FF VII gun Cerberus. Triple Barrel crazy. This is a full scratch build other than the trigger base section with grip and single hammer. There's 4 tones in the hand grips and three on the metal (black excluded). Still got to make the token and chain attachment, also the hammer is gold so that needs added that is part of the Final Fantasy Cerberus weapon, just to set it off a little more.
This build is primarily wood, though it's completely puttied to give it that awesome smooth finish that can then be detailed like metal. This particular one is on hold for someone, though I can be commissioned to make others if need be. I'm playing with the idea of a steampunked version of the FF VII Cerberus pistol because I think that would be wicked, assuming I get the time.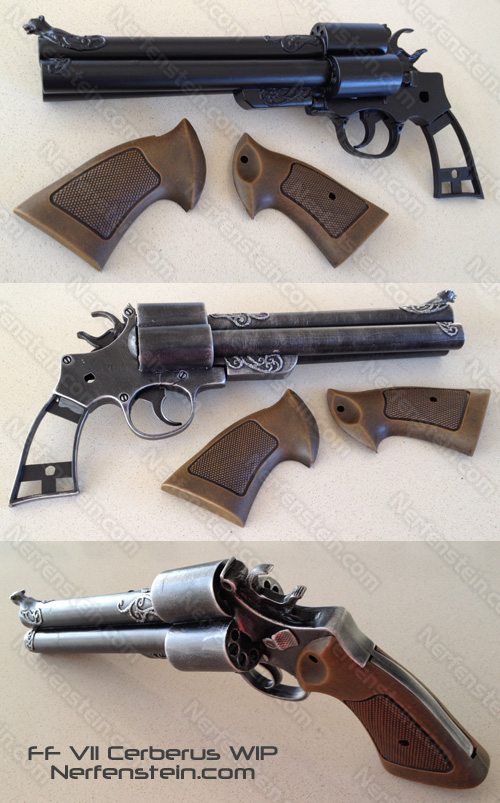 Hope you liked this quick update.
This post was written for GirlyGamer.com.au that's the blog of Ms. Nerfenstein the prop maker tinkerer on the Gold Coast Australia. Join her.. err.. me over on Facebook, for more updates and blaster / prop fun!